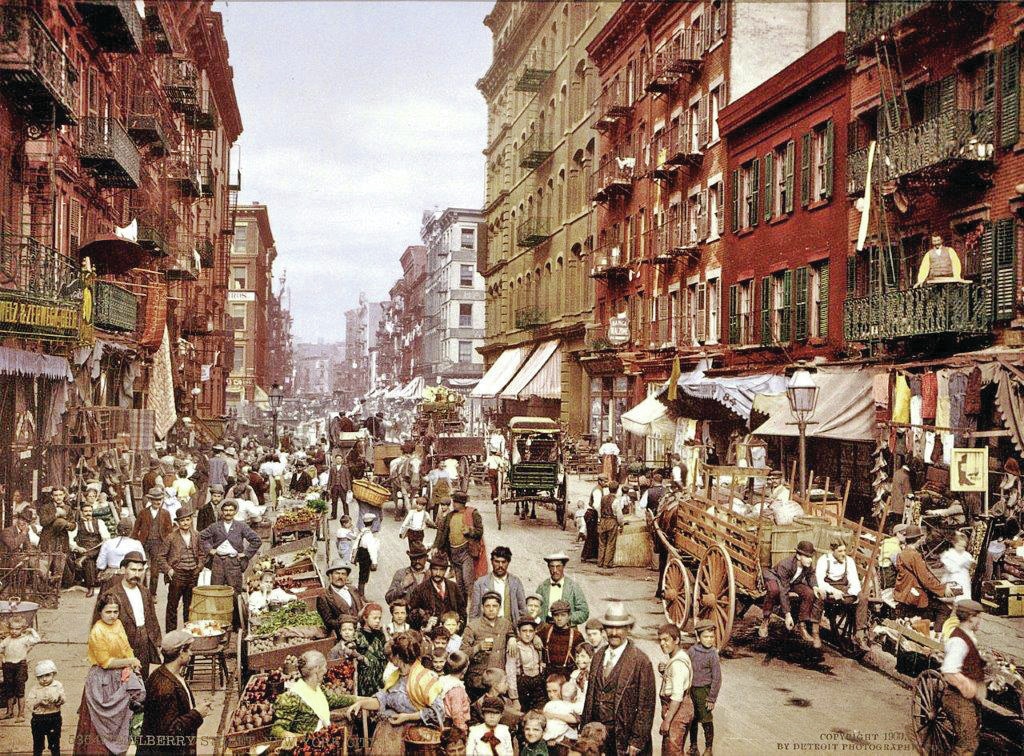 A rare color photo captured the street life of the Lower East Side in 1900.
By Cheryl Kempler
Bunting draped the impressive building in celebration of its opening day, Jan. 1, 1892. Two years had passed since the doors were shut at Castle Garden, an outmoded and overcrowded facility in Lower Manhattan that had served for more than 35 years as the gateway to America for 8 million immigrants.
Ellis Island in New York Harbor had been selected as the site for the new immigration processing center, a monumental, 3-floor structure, operated by the federal government. Its central "Great Hall," where those who had landed waited to be examined by health inspectors who cleared their release, could accommodate several thousand at any one time. The building also contained dormitories, a dining hall and a railroad ticket office. Commenting on the ephemeral nature of its Georgia Pine construction (indeed, all the structures on the Ellis Island campus burned in 1897 and had to be replaced), The New York Times declared: "Judging from the constant and ever increasing invasion of foreign born to these shores, the Old World will be drained of its superfluous population before the building has outlived its usefulness."
For the Jews who had escaped the violent anti-Semitism in Eastern Europe and Russia, it was the culmination of a land and sea journey that had taken more than two months. For years to come, they would recount the story of the anxiety, elation and hope they experienced on Ellis Island to their sons and daughters. In their minds, these few hours symbolized the passage from their old life to their rebirth in "The Golden Land."
At about the same time and in the same city, another celebration was in the planning stages. B'nai B'rith's Executive Committee was setting the wheels in motion for its 50-year golden anniversary, to be observed during 1893. Fifty years earlier, a group of young German Jewish men recognized that their fellow immigrants needed to understand the conventions of American life. Meeting in a café on Manhattan's East Side, they formed B'nai B'rith New York Lodge #1, a fraternity whose efforts were intended to provide support and education, and to improve conditions in their own "Kleindeutschland" community.
Inspired by Judaism's ethical values, "The Order" would grow and spread beyond the neighborhood, increasing the nature of its mission as Jewish men joined the lodges, to become an internationally recognized philanthropy, honored in the United States, Europe and Asia. Successful businessmen, merchants, physicians, attorneys and clergy were among more than 30,000 B'nai B'rith members who built and ran some of the first public libraries, orphanages, hospitals and homes for the aged, and who contributed to causes like disaster relief, helping people of all faiths. Noting the public pageantry typically displayed during the B'nai B'rith conventions, a New York Times reporter could rhetorically ask, "Where else could a foreign born group burst the bounds of a Ghetto, [and] cross the tracks to parade up Fifth Avenue in the bright afternoon sunshine?"
---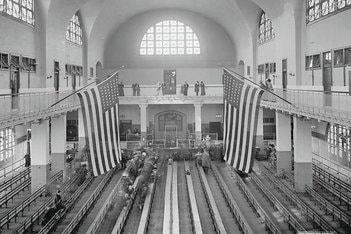 The Great Hall on Ellis Island.
Turning Their Attention to Newer Arrivals
Despite their half century of contributions to improving the quality of life in the United States, B'nai B'rith's assimilated and prosperous German Jewish members had yet to turn their attention to the new wave of immigrants, ever increasing since 1880, who now suffered in the dank and overcrowded tenements of a ghetto far from those they had known in their homelands, and mere blocks from their organization's birthplace. As assimilated Jews, Ben Brit (B'nai B'rith members) had reason to fear the undermining of their prestige and place in American life, which might be threatened by the poverty, physical appearance and religious customs of the new arrivals from eastern Europe.
Over the course of a decade, two B'nai B'rith presidents would foster relationships between B'nai B'rith and the refugees from eastern Europe, forging a lasting connection that coincided with new and hands-on approaches to improve their condition. Bringing B'nai B'rith into the modern era, these activities would spur both a revival of the organization and a rededication and restoration of its original, community-based mission.
First elected in 1857, President Julius Bien took a stand during the golden anniversary year, urging lodge members to reach out to the immigrants' children, capable of adapting to, and participating in, American life and customs. Transformed through "the Order" itself, they would acquire skills needed to qualify as the next generation of Ben Brit. Decrying the lack of support for charities serving the immigrant, Bien urged members: "It should be our aim to elevate, teach and train them. Prejudices must be overcome, time spent and energy expended." Looking back to the circumstances existing in 1843, when B'nai B'rith was founded, the president conveyed that the B'nai B'rith fraternity would become the means to their success. At the 50-year anniversary, Bien underscored his message:
"The great number of refugees from the east of Europe, with strange habits, primitive views and bearing the marks of … the oppressor, must be transformed into citizens of orderly manners, correct conduct … it must be impressed upon them that liberty is not license, and that the safeguards of society cannot be assailed with impunity. [As in 1843], a similar work is before us, on a much larger scale."
Helping the new arrivals would improve the situation for all American Jews, but B'nai B'rith did not make immediate and radical change. That year, however, initiated a first: The organization of Concordia lodge in downtown Manhattan, made up not of German Jews but men who were described as "Russian Hebrews, young men of superior intelligence and good education who have a full comprehension of the vast benefit (from the association with B'nai B'rith) which must accrue to that class of our recent immigrants." The lodge was in operation for more than six years. One of its first projects was a recital of Russian piano music for the residents of the B'nai B'rith Home for the Aged in Yonkers.
Taking Bien's sentiments to heart, B'nai B'rith members in two large cities launched educational programs. The Chicago lodges set up a night school where instructors taught female immigrants how to become dressmakers. By far, the largest initiative was the highly successful B'nai B'rith School for Manual Training in Philadelphia, opened in early 1895, whose enrollment of 65 foreign-born students was immediately at capacity; a waiting list of 400 accrued. A few years later, the city lent its support to the school as well.
---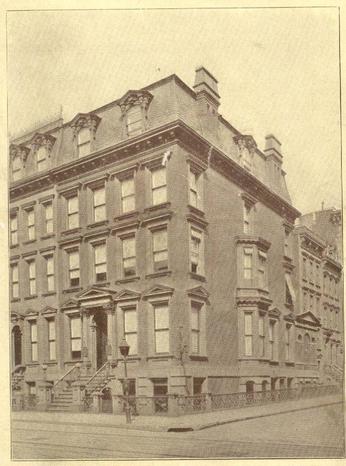 B'nai B'rith's uptown offices at Lexington Avenue and 58th Street.
The New Century Brings Changes
When Bien retired in 1900, Texas-born Leo N. Levi, a successful young attorney practicing in New York, succeeded him as president. There, he had become involved with the immigrant cause during the late 1880s. After his election, he faced another massive rise in the immigrant population when thousands of Jews were forced to leave Romania during a time of increased persecution. In the United States, antipathy to their swelling populace was on the rise.
Inspired by modern concepts of education, self-help and social work, Levi looked beyond the squalid streets and tenements, perceiving that "in a few years we shall see on this continent … Jewry enriching the world with its virtues and its genius … Immigrants of all nationalities and who are now the backbone of American citizenship came in practically the same conditions of financial poverty as the majority of the immigrants now come. Their constant ambition has been to be worthy of the privileges they are enjoying—regarding this land of opportunity as the promised land of the prophets."
That year, Levi "set the stone moving …" in extending support to "the communities from the threatened destruction of hate and religious intolerance … Let the Order rise to the need of the great emergency." As lodge members throughout the country procured jobs for more than 3,000 Romanian men, B'nai B'rith took the lead among other Jewish organizations in moving them out of the Lower East Side to areas throughout the United States. "The B'nai B'rith is to be congratulated on finally entering a larger field of communal activity, a … decided advance," proclaimed American Hebrew, which served as a means of "interesting members beyond the confines of The Order." As a consequence, new lodges were forming for the first time in several years.
---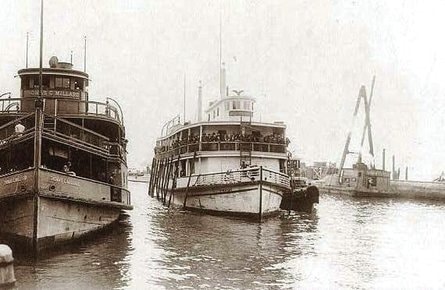 New arrivals were ferried from their ships to Ellis Island.
B'nai B'rith's New York Committee on Immigration and Social Work next responded with a plan for "betterment of conditions on the Lower East Side" by establishing its presence there. Opened in 1902, B'nai B'rith's 106 Forsythe Street headquarters was equipped with classrooms for the teaching of English and vocational skills, as well as a library and a social hall; an employment bureau was later in operation. Welcomed as members of the new "Justice" and "Rumania" lodges, men from the neighborhood met on the third floor; three more immigrant lodges were later formed. On Sundays, Levi divided his time between B'nai B'rith's East 58th Street building and the downtown offices.
Over the next years, B'nai B'rith's Committee for Intellectual Advancement led services and organized clubs at the de Hirsch Home for immigrant girls on 13th Street. Among other accomplishments of B'nai B'rith was the procurement of the services of Dr. Von Mueller, an eminent Austrian orthopedic surgeon, who operated pro bono on poor Christian and Jewish children living on the Lower East Side during one of his visits to New York.
Behind the scenes, leaders actively campaigned to keep the "golden door" open, rallying support from important Jews and Christians alike against restrictive legislation. After Levi's sudden death in 1904, his successor, elder statesman and attorney Simon Wolf, acted as B'nai B'rith's Washington liaison, fighting for the cause in his newspaper articles and as a witness before Congress, and by extending free legal aid. Lodge brothers served as volunteers at Ellis Island, where they provided legal assistance to individuals and reported on the center's conditions. In 1915, B'nai B'rith's leaders interceded with U.S. President Woodrow Wilson to veto the proposed Burnett Immigration Bill, whose stringent literacy test and increased "head tax"—a mandatory fee imposed on those arriving in the United States—was intended to bar many from entering.
True to Bien's and Levi's visions, the contributions of the next generation of Jewish Americans in the arts, humanities and sciences would immeasurably enhance life. Their impact continues. Those who participated as members of B'nai B'rith would transform the organization, paving the way for the harder work and greater accomplishments of the first half of the 20th century.
---