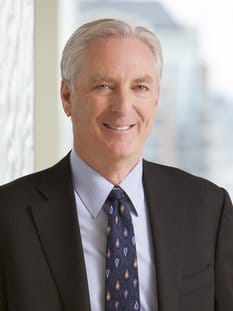 photo courtesy of Virginia Mason
B'nai B'rith International is pleased to announce Dr. Gary S. Kaplan, chairman and CEO of the Seattle-based Virginia Mason Health System, as the recipient of the 2017 National Healthcare Award, which has recognized exceptional trailblazers in the health care industry for more than 30 years. A gala award dinner will be held in his honor on June 8 at the St. Regis Hotel in Washington, D.C.
For more than three decades, B'nai B'rith has underscored the outstanding work of health care leaders and corporations that established the standards for health and education initiatives. The benchmarks implemented by these renowned experts have improved the lives of so many people and communities around the world.
"Gary Kaplan has used his leadership on so many levels: to help his patients, as well as to reform and transform health care for the better. In 2013, Gary was elected to membership in the Institute of Medicine, one of the highest accolades you can receive in this profession. This recognition speaks volumes to Gary's character and commitment to health care," B'nai B'rith International President Gary P. Saltzman said.
Kaplan has served as the chairman and CEO of the Virginia Mason Health System since 2000 and continues to practice as an internal medicine physician at Virginia Mason Hospital in Seattle. In 2002, he and the Virginia Mason team launched the Virginia Mason Production System, an innovative management methodology that changed the way the organization delivers care to its patients. Health care professionals from across the United States and other nations now travel to Virginia Mason every year to learn about its management system and how to apply its principles to improve quality, safety and the patient experience at their organizations.
Kaplan is also the chair of the Institute for Healthcare Improvement Board of Directors and the National Patient Safety Foundation Lucian Leape Institute. In 2016, Modern Healthcare magazine ranked Kaplan No. 11 on its list of the 50 Most Influential Physician Executives in the U.S.; and this was the 11th time he has been recognized. Kaplan was also ranked, in 2016, as No. 44 on Modern Healthcare magazine's list of the 100 Most Influential People in Healthcare. In 2017, Virginia Mason received the America's 50 Best Hospitals Award from Healthgrades.
Kaplan earned his medical degree from the University of Michigan. After graduation he completed his residency at Virginia Mason in internal medicine, and from 1980-1981, Kaplan served as chief resident. Kaplan is a Fellow of the American College of Physicians (FACP), the American College of Medical Practice Executives (FACMPE) and the American College of Physician Executives (FACPE).
His passion for health care began when he was young. As a teenager, Kaplan worked in his father's hardware store and often interacted with the customers—one was a primary care physician who offered to take Kaplan on his hospital rounds, fueling his interest in medicine.
"Gary is an ardent leader in reforming patient quality and safety. His ability for recognizing what works and what doesn't is remarkable, especially in an ever-changing industry such as health care. We are pleased and proud to honor Gary with this award," B'nai B'rith International Executive Vice President and CEO Daniel S. Mariaschin said.
​The recipients of the B'nai B'rith National Healthcare Award have shown a history of dedicated leadership and outstanding civic involvement in the health care field and in the broader community. Award winners support philanthropic causes benefiting health, youth, seniors and education programs.

To learn more about the Virginia Mason Health System, visit https://www.virginiamason.org/.

Click here to learn more about Gary S. Kaplan's distinguished career.
---