Next Gen
B'nai B'rith Connect:
Local Action
Global Impact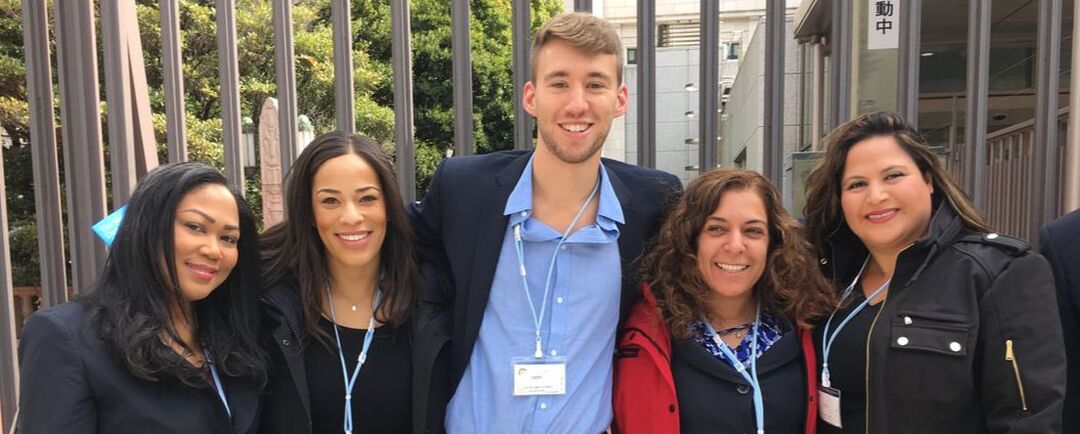 B'nai B'rith Connect engages the next generation of leaders for B'nai B'rith International.
Through events at embassies, missions, disaster rebuilding sites and fundraisers, we have a network of up-and-coming leaders who convene, exchange ideas, have a chance to learn from world leaders and provide vital assistance to communities in need.
B'nai B'rith Connect has programming geared toward young professionals ages 21 to 40 with several Connect groups across the United States.
For more information on upcoming events, to be added to our email list or to start a Connect Chapter in your region, please contact us at BBIConnect@bnaibrith.org or (212) 405-4021
Check out what we're doing!
IMPACT: Emerging Leaders Fellowship
The "IMPACT: Emerging Leaders Fellowship" by B'nai B'rith International and the World Union of Jewish Students is a one-of-a-kind virtual fellowship program for Jewish students and young professionals worldwide.
Selected fellows gain advocacy, diplomacy and civic engagement skills, expand their knowledge and become effective change-makers in their communities and the broader public sphere. Participants interact with high-level policy makers, NGOs and industry experts on issues ranging from anti-Semitism on campus and online, to media polarization, Holocaust remembrance and genocide prevention, Israel engagement, coalition building and Jewish pluralism and diversity.
We believe young people are essential voices in our communities, shaping not only the future, but the present. That is why we are proud to partner with the World Union of Jewish Students (WUJS). WUJS is the central, global, democratically elected Jewish student leadership network, led by students for students. Since 1924, WUJS has served as an umbrella organization, uniting and representing independent Jewish student associations working in over 50 countries around the world. For more information about WUJS, visit wujs.org.il.
<!=========Events list Template 1.6.3=========>