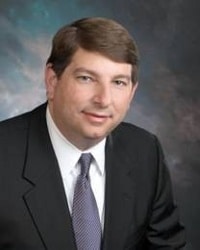 Gary H. Tabach, Deloitte & Touche
LLP's managing partner for Greater Washington
B'nai B'rith International has selected Gary H. Tabach, the Deloitte & Touche LLP's managing partner, Greater Washington, to receive its Distinguished Achievement Award, which recognizes the accomplishments of key community and corporate leaders from around the world.
Tabach will receive the award during a gala dinner event on June 10, at the Washington Marriott Metro Center, where Rep. Chris Van Hollen of Maryland's 8th Congressional District will be a featured speaker.
"Inspiration and innovation are the hallmarks of distinguished achievement. Gary Tabach exemplifies both. Through business and philanthropy, Gary has distinguished himself as an exemplary leader of industry and community," B'nai B'rith International President Allan J. Jacobs said.
For 38 years, Tabach has devoted his professional life to service for a wide variety of clients, with a particular expertise in the aerospace and defense and technology industries. He also is the firm's leader of the U.S.-Israel Business Group which manages the portfolio of cross-border opportunities for Deloitte clients based in the United States and Israel. Among his many skills, Tabach is well versed in the challenges inherent in both public and private businesses, focusing his skills on accounting, reporting and corporate governance.
Recognizing the value of diversity, Tabach is a vital leader in Deloitte's Diversity & Inclusion Initiative along with the firm's Women's Initiative.
Tabach also understands the deep value of community engagement. He currently serves on the Board of Directors of the United Way of the National Capital Area, the Greater Washington Board of Trade, The Economic Club of Washington D.C., the Northern Virginia Technology Council, Junior Achievement of Greater Washington, and the University of Maryland Smith School of Business Advisory Board.
Additionally, Tabach is currently the chair-elect for the United Way of the National Capital Area. He previously served as the chairman of the board for the Greater Washington Board of Trade in 2011, for Wolf Trap Foundation for the Performing Arts in 2010 and 2011, and for Junior Achievement in 2011.
"Gary skillfully combines business and civic acumen. This ability to use skills to transcend boundaries is what distinguishes a truly gifted leader. We are pleased to recognize Gary and Deloitte for their tremendous work," B'nai B'rith International Executive Vice President Daniel S. Mariaschin said.
The tribute co-chairs are: Rosie Allen-Herring, president and chief executive officer of United Way of the National Capital Area; David B. Fink, CSM, Finmarc Management, Inc.; Scott A. Frankel, executive vice president of CBRE; Mark Futrovsky, president of Rolyn Companies, Inc.; and Samuel A. Schreiber, president of Chain Bridge Bank, N.A.
For more than four decades, B'nai B'rith has presented the Distinguished Achievement Award in recognition of the accomplishments of key community and corporate leaders around the world. These exceptional individuals and companies are honored for their community service, dedicated leadership and commitment to improving the lives of the individuals they serve.
To learn more about Deloitte, visit: http://www2.deloitte.com/us/en.html
---