Since 1997, B'nai B'rith International has been advocating, through its Office of European Union Affairs, for Jewish and pro-Israel priorities before European Union institutions and NATO as one of the leading Jewish organizations in Brussels. 
The Brussels office devotes its efforts to challenges such as the fight against anti-Semitism, safeguarding Jewish life in Europe, strengthening EU-Israel relations, promoting Holocaust restitution and remembrance and championing diversity, inclusion and human rights.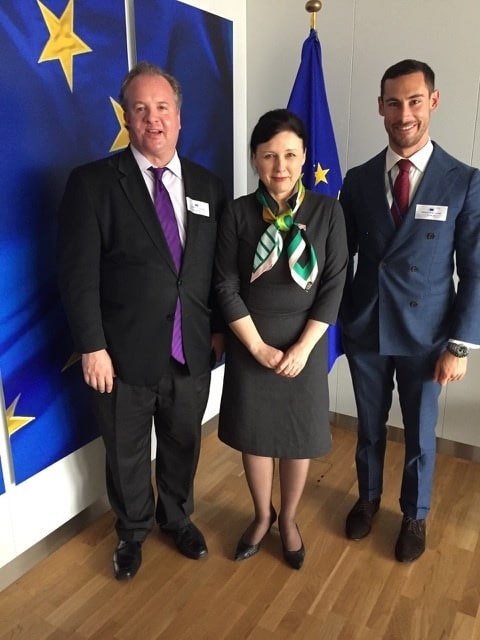 B'nai B'rith works closely with the European Parliament as an official member of the advisory board to the cross-party European Parliament Working Group Against Anti-Semitism as well as the European Commission and especially its Coordinator for Combating Anti-Semitism and Fostering Jewish Life. 
We partner with civil society organizations, technology companies and other relevant stakeholders to promote joint issues such as tackling anti-Semitism and hate online, the fight against racism, addressing Islamist extremism, religious freedom issues, fostering positive expressions of Jewish life in the European education system and more. 
In addition, B'nai B'rith leads special delegation trips for members of the European Parliament and diplomats to Israel and closely coordinates its efforts with the Israeli mission and embassy in Brussels.
The youth leadership program IMPACT: Emerging Leaders Fellowship – an immersive virtual fellowship meant to foster civic engagement and cultivate future communal leaders is also run by the EU Affairs office.
Stay Informed
News & Updates