B'nai B'rith Real Estate hosts a monthly luncheon in New York City, with titans in the industry serving as keynote speakers.

December was no exception, as former Trinity executive turned City Hall Commissioner Carl Weisbrod gave an interactive presentation. Real Estate Weekly reports the big news coming out of the discussion: a warning to New York developers for new regulations for 2015.

Read highlights of the story below: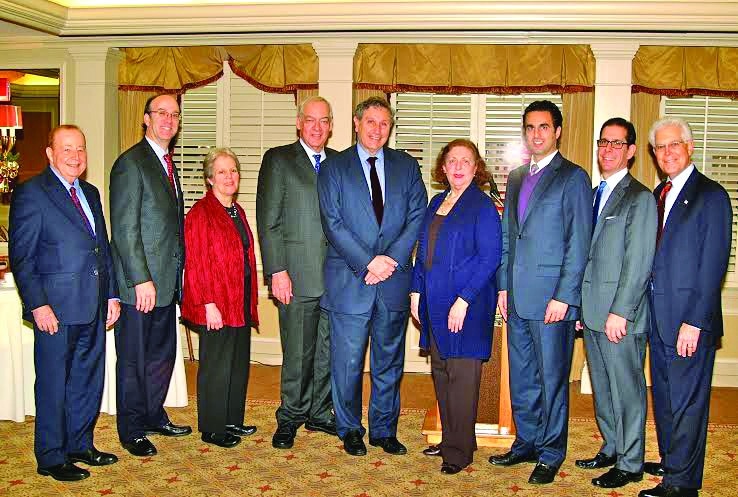 Carl Weisbrod addressed the B'nai B'rith Real Estate monthly luncheon meeting. Pictured (left to right) are: Harry Zlokower, Zlokower Company Public Relations, Joel Breitkopf, Alchemy Properties, Phyllis Weisberg, Montgomery McCracken, Gerald Morganstern, Goetz Fitzpatrick, Carl Weisbrod, Lydia Sklar, Sklar Realty Group, Misha Haghani, Paramount Realty USA , Frank Zuckerbrot, Sholom & Zuckerbrot, and Robert Shapiro, Newmark Knight Grubb Frank,
[…]
"We'll be announcing very early next year, a mandatory inclusionary housing program," Weisbrod told guests at B'nai B'rith's December luncheon.

The program will take the current affordable housing incentives available to developers in mid-density or high density residential districts and upgrade them to concrete guidelines.

[…]
Despite the split crowd, Weisbrod, expressed strong support for the mandatory inclusion and touted it as "central to where the city is going and what the city is doing."

Weisbrod informed the audience that the city's population is expected to hit nine million by 2040. "We need to be able to house those people," he said.