B'nai B'rith Magazine presents information and analysis on topics of interest and concern to the international Jewish community; insight into issues not yet on the radar screen; and news about current and future B'nai B'rith International endeavors.
From the environment to anti-Semitism on campus, domestic abuse to disaster relief — with a side trip into the humor and foibles of Jewish life — B'nai B'rith Magazine is a must-read for the inquiring Jewish mind.
Selected stories and sections of present and past issues of B'nai B'rith Magazine are available online below.
Past Magazines
B'nai B'rith Magazine has been published regularly since 1886.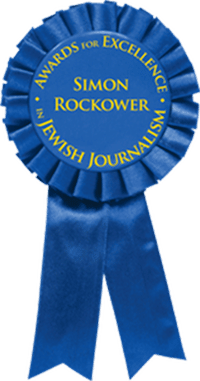 The Simon Rockower Jewish Journalism Awards, presented annually by the American Jewish Press Association, recognize the best in Jewish journalism. Read some of our award-winning stories below.
On June 24, 2021, our fascinating B'nai B'rith Magazine cover story won two prestigious Rockower Awards for journalism! Beryl Lieff Benderly's feature, "Secret Shabbes: How the 'Sabbath Delight' Hid an Astonishing Archive," tells how a brave and dedicated group of Jews chronicled the atrocities in the Warsaw Ghetto.
The judges noted: "This is a sad, moving, and graceful story that pays homage to true visionaries and their heroic acts."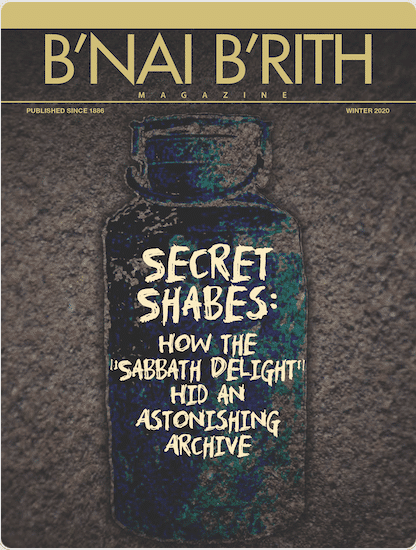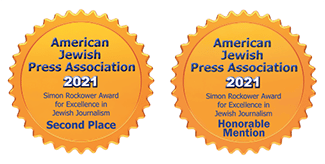 Thank you to the American Jewish Press Association for recognizing "Secret Shabbes" in TWO categories: an Honorable Mention Award for Excellence in Feature Writing AND a Second Place Award for Excellence in Writing About Jewish Heritage and Jewish Peoplehood in Europe.
We also interviewed Benderly on our Conversations series with our CEO Dan Mariaschin. Check it out!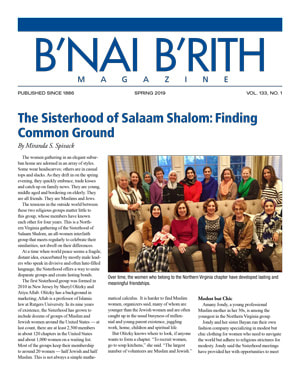 B'nai B'rith Magazine has again won a prestigious Rockower Award for Journalism Excellence from the American Jewish Press Association.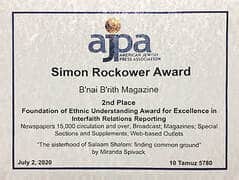 We earned a 2nd prize in the category:
Foundation of Ethnic Understanding Award for Excellence in Interfaith Relations Reporting.
Our story:
"The Sisterhood of Salaam Shalom: Finding Common Ground" by Miranda Spivack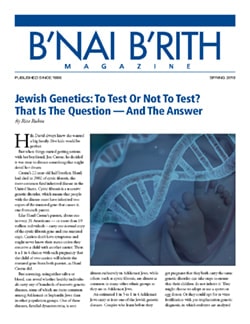 First Place Award for Journalistic Excellence in Writing about Heath Care:
Rita Rubin, "Jewish Genetics: To Test or Not to Test? That is the Question — And the Answer"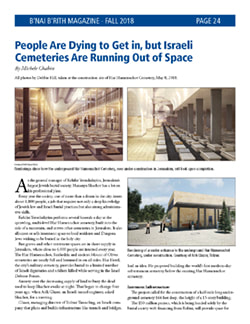 Second Place Award for Journalistic Excellence in Covering Zionism, Aliyah and Israel:
Michele Chabin, "People Are Dying to Get In, but Israeli Cemeteries Are Running Out of Space"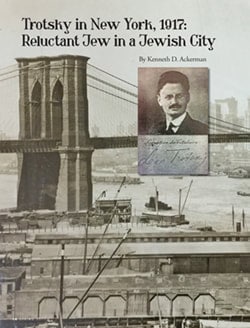 First Place Award for Journalistic Excellence in American Jewish History:
Kenneth Ackerman, "Trotsky in New York, 1917: A Reluctant Jew in a Jewish City"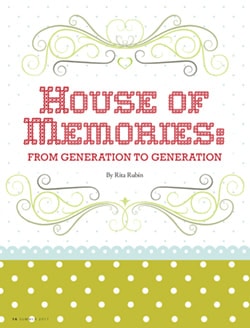 Second Place Award for Excellence in Writing about Jewish Heritage and Jewish Peoplehood in Europe:
Rita Rubin, "House of Memories: From Generation to Generation"