Recent feedback in response to my latest blogs on inflation and social security underscores how older Americans are feeling the pinch. During subsequent research, I came across an article which caught my attention, regarding the rate of poverty amongst seniors. In September, the United States Census Bureau, announced that the poverty rate for seniors (65+) increased, which is concerning given the direction of poverty for all other age brackets. This news should be viewed as a warning sign for older adults, who too often live on fixed incomes with increasing expenses.
To understand why the poverty rate for seniors increased, it's important to discuss a few salient factors. First, during the pandemic, seniors left their jobs at higher rates compared to other age groups. Upon reentering the work force, people found finding employment with equal compensation challenging. In addition, pensions are not common in the private sector anymore. Plus, with only about fifty percent of civilian workers participating in employer-based retirement plans, you begin to see why seniors have limited income during retirement.
Unfortunately, things could get worse for older adults. Emergency Supplemental Nutrition Assistance Program (SNAP) benefits associated with the pandemic have already expired in some states and will expire everywhere else in March. These emergency benefits have provided at least an additional $95 a month. In addition, while the recent Social Security cost of living adjustment (COLA) is welcomed, it's possible seniors would be eligible for less SNAP benefits because of rising incomes. Though, according to the Department of Agriculture's Food and Nutrition Service, the increase in social security benefits will still outweigh a decrease in SNAP benefits.
Given the current situation, Congress has taken small steps to try and increase retirement savings. In December, Congress passed the FY23 spending bill, which included several reform provisions. The bill creates a "lost and found" database for people to search for missing retirement accounts and makes it easier for low-to-moderate-income people and part-time employees to save for retirement. Also, the legislation requires participants to receive paper statements and automatically enrolls most new private sector employees in retirement savings accounts (unless they opt out).
While the poverty rate for seniors is problematic, it begs the question why other age groups have fared better. One reason is because, during the pandemic, millions of children benefited from the stimulus legislation's expanded child tax credit. The expanded child tax credit played a critical role bringing the rate of childhood poverty down. "Man, I'm just grinning ear to ear," Luke Shaefer director of Poverty Solutions at the University of Michigan, said to the New York Times regarding the expanded childcare tax credit. "Americans wonder if the government can shape successful policies that address poverty. This offers incontrovertible evidence that it can."
It must be said, any discussion about this matter must analyze the different ways to measure poverty. The Census Bureau "official" metric for poverty was created in the 1960s and was based on a family's income (before taxes) compared to what they spent on food. However, analysts argue that the Supplemental Poverty Measure (SPM), which was introduced in 2010, provides a more accurate measure because it factors in clothing, shelter, medical expenses and utilities.
Additionally, it accounts for benefits like SNAP, housing assistance and tax credits. From a seniors' perspective, accounting for medical expenses can really move the needle. For example, in 2021, the official poverty rate for seniors was 10.3%, however, using the SPM formula, it went up to 10.7%.
Too often, older Americans are approaching retirement without the financial security to live comfortably. While Social Security lifts millions out of poverty, it's not a cure-all. Seniors have mounting expenses, often relating to health care. While people can debate the best way to measure poverty, nobody can debate that more needs to be done. Obviously, everyone is entitled to life's necessities, like food, health care and housing.
---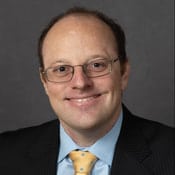 Evan Carmen, Esq. is the Legislative Director for Aging Policy at the B'nai B'rith International Center for Senior Services. Click here to read more from Evan Carmen.