In April 2017, Sarah Halimi, a 65-year-old Jewish woman, was beaten and thrown out the window of her building in Paris in a shocking anti-Semitic murder. The suspect claimed insanity and was hospitalized. For a long time, French authorities refused to recognize the anti-Semitic nature of the attack. They were eventually forced to do so by a court ruling later in 2018.
Looking back, the Halimi case seems to be the first of a long series of abhorrent anti-Semitic attacks that were covered extensively in the media and gave expression to the 74 percent statistical rise in anti-Semitic incidents from one year to the next reported by French police.
In March 2018, Mireille Knoll, an 85-year-old
Holocaust
survivor, was stabbed 11 times in her home in Paris by two neighbors. In February 2019, 96 graves in a Jewish cemetery in the town of Quatzenheim, north-east France, were desecrated and covered in swastikas. Just days later, a monument at the site of the Old Synagogue of Strasbourg, which was burned down by Nazis, was itself destroyed. The yellow-vest protests, initially working-class protests against rising fuel taxes, became a repository of anti-Semitic sentiment from across the political and ideological spectrum, bargaining in globalist conspiracies and financial domination tropes. As recently as a few days ago, on Dec. 3, in Westhoffen, Alsace, more than 100 graves in the Jewish cemetery were defaced and covered with swastikas.
These chilling incidents did not pass without public outcry and strong declarations by leading political figures, public protests and marches of solidarity – comforting signs for a Jewish community seriously contemplating leaving France.
Yet there seemed to be a manifest reluctance toward taking one of the most basic steps in the fight against this blooming hatred: defining the problem. More precisely, there seemed to be no traction in adopting the International Holocaust Remembrance Alliance (IHRA) working definition of anti-Semitism, the gold standard in the field. So obscure was this idea that even the Jewish community did little by way of demanding the definition be adopted.
I submit that three main unspoken arguments hid behind this reluctance: the freedom of speech argument, a perceived competition of victimhood and the omnipresent concerns about Israel-speak.
The freedom of speech argument.
In the country of some of history's greatest thinkers, in a place that arguably fetishizes debate and deliberation, any sniff of the stifling of freedom of speech is viewed with much skepticism. To answer this criticism, one must emphasize that the working definition is a legally non-binding tool that allows us to have an informed discussion about what constitutes anti-Semitism. It does not ban one from speaking in anti-Semitic terms; it merely helps us identify and flag the speech as such.
The perceived competition of victimhood.
"If we adopt a formal definition of anti-Semitism, each minority community will demand the same," goes the argument. On one hand, to this one must say: Yes, we must strive to understand each form of discrimination thoroughly, in all its complexity. On the other hand, we must acknowledge the difficult situation that France's political leadership finds itself in. The country is home to the EU's largest Jewish and Muslim populations as well as many other large minority groups – ethnic, religious and otherwise.
The Nov. 10 March Against Islamophobia highlights a worrying competition of victimhood: photos surfaced of Muslim activists wearing yellow stars, suggesting the circumstances of Muslims in France today are equatable to those of Jews in Nazi-occupied Europe. A bewildering implication, but one that highlights real sentiments among large swaths of France's population. However, such pervasive realities make the definition – and, generally, action against anti-Semitism – all the more necessary.
The right to criticize Israel argument.
Of course, one of the most prevalent arguments used against the IHRA definition is a concern with limitations on criticizing Israel. Now, the definition clearly outlines the following instances related to Israel as being anti-Semitic:
Denying the Jewish people their right to self-determination, e.g., by claiming that the existence of a State of Israel is a racist endeavor.
Applying double standards by requiring of it a behavior not expected or demanded of any other democratic nation.
Using the symbols and images associated with classic anti-Semitism (e.g., claims of Jews killing Jesus or blood libel) to characterize Israel or Israelis.
Drawing comparisons of contemporary Israeli policy to that of the Nazis.
Holding Jews collectively responsible for actions of the state of Israel.
The definition, nonetheless, states explicitly that "criticism of Israel similar to that leveled against any other country cannot be regarded as antisemitic."

Thus, as much as the definition curtails demonization of Israel, it in fact takes explicit steps to ensure criticism of Israel may be leveled.

Alas, in the midst of escalating anti-Semitic incidents, on the Feb. 20, 2019, at the annual dinner of the CRIF – the federation of French Jewish organizations, President Emmanuel Macron had little choice but to announce that his government would adopt the definition. Months later, MP Sylvain Maillard submitted a piece of legislation that had the definition as a centerpiece (however, without its important examples made explicit) in front of the National Assembly, the French Parliament. The review of his proposal was postponed multiple times and eventually put to a vote on Dec. 3. Ahead of the vote, a broad campaign against the proposal surfaced on the Internet, brochures making the case against the IHRA definition emerged and there was real concern the proposal wouldn't pass.

Fortunately, it has since been voted for – with a solid majority. Now, France has an important and absolutely necessary tool in its portfolio to tackle anti-Semitism. It shouldn't have taken so long, it shouldn't have been so hard, but the effort was certainly worth it.
---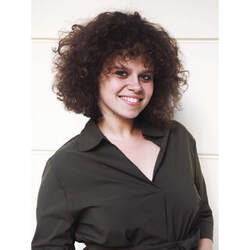 Alina Bricman is the Director of EU Affairs at B'nai B'rith International. She formerly served as president of the European Union of Jewish Students (EUJS) from 2017 to 2019 and worked for the Representation of the European Commission in Romania and for the Median Research Centre, a Romanian civil society NGO focused on civil engagement and combating xenophobia. She studied political science at the National School of Political and Administrative Studies in Bucharest and at the Central European University in Budapest.
---