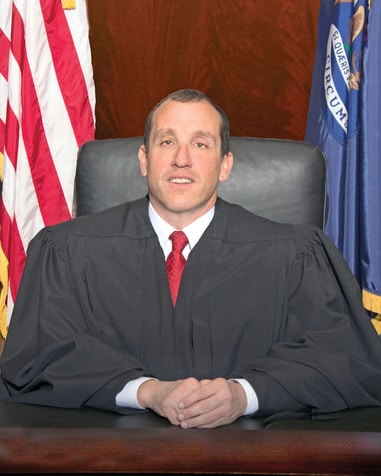 Richard Bernstein was born blind and later became a Michigan State Supreme Court justice.
By Jennifer Lovy
The joy and exuberance surrounding the birth of their son quickly turned to uncertainty and fear when Richard Bernstein's parents learned that their otherwise healthy child was born blind.
"Back in the 1970s, that was an especially devastating thing for a parent to hear," said Richard Bernstein, now 42. "But the shining light to my parents was when our rabbi said 'I may not be able [to] guarantee you anything else about his future, but I can promise you that he will have a bar mitzvah.' When a rabbi says that to a mother of a newborn, that makes a huge difference."
While Bernstein was hardly the first blind bar mitzvah celebrant, he was a rarity. "They didn't exactly know how to teach a blind child in Hebrew school, but they definitely tried," he said.
Now an internationally sought out speaker, Bernstein brings a powerful message of advocacy and inclusion to Jewish communities and secular organizations throughout the United States and around the world. In his travels, he hears about some of the great things Jewish organizations are doing, but he also hears of many situations where Jews with disabilities do not feel welcome.
Just how inclusive is the Jewish community to its disabled, particularly those who are blind?
"Thirty years ago, the Jewish community was largely unaware," said Jeffrey Lichtman, director of Yachad, the National Jewish Council for Disabilities. "The good news is we've come a long way. There is great awareness and a greater sense of some obligation. The bad news is we're still only halfway there. I think the community is unaware that there is still so much to be done. Everyone thinks it's been taken care of. It's anything but that."
One in five Americans has some form of a disability. While there are no studies on the number of Jewish Americans with disabilities, there is no reason to believe that those statistics are any different.
---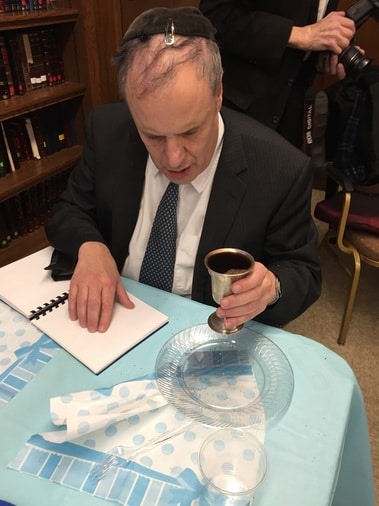 Rabbi Michael Levy, the president of Yad HaChazakah, the Jewish Disability Empowerment Center, reading the Birkat Hamazon (the blessing after the meal) in brail.
Grass Roots Inclusion
Rabbi Michael Levy, president of Yad HaChazakah, the Jewish Disability Empowerment Center, believes that much of the work toward equality should be at the grassroots level. For example, leaders in Jewish organizations and institutions need to include disabled people in the planning of events or disability-related initiatives to ensure inclusivity and accessibility.
"Nothing about us, without us," said Levy, quoting a slogan used to convey the idea that policy should not be decided without full participation of members affected by such a policy.
Within the branches of Judaism, discussions of disability awareness began decades ago. But only within the last several years have greater steps been taken to ensure that Jews with disabilities have access to worship and learning opportunities.
In 2013, Yachad published a 20-page disability inclusion guide for rabbis. A collaboration between the Orthodox, Conservative, Reform and Reconstructionist movements, the guide urged synagogues to create disability inclusion committees to serve as "a force for attitudinal changes" and send the message that those with disabilities are welcome. It also provided outreach ideas and tips to make worship more inclusive.
"The tricky thing about disability awareness is that it tends to make a person's disability central, which is the last thing that I personally want," said Levy. "I am a husband, father, grandfather, friend, brother, transportation manager, congregation member, teller of and listener to jokes, weather fanatic, e-mailer, eternal student of Jewish law and thought, curious observer of all things scientific, a mystical believer in the connection of Torah to our personal lives, who happens to be blind."
In 2003, Levy asked an online site providing candle lighting times and times for reciting specific prayers to be made accessible to those with impaired sight. The webmaster told him that was impossible. Levy contacted an organization called CSB Care (Computer Science for the Blind), which mainly serves the Orthodox population, promoting independence through the use of technology. A few months later, Levy got instructions from CSB to call 718-331-TIME. The hotline remains active.
Those like Levy, Bernstein and Lichtman, who is not blind, urge others to look beyond a disability and consider what an individual can contribute.
"When you have a disabled person, whether it's in your religious schools, synagogues or companies, it benefits everyone because we can provide a new way of operating and functioning, by bringing new visions and new experiences to the table," said Bernstein. "If people want to be inclusive, this isn't a charity. They should be doing it because their community will be better and stronger."
As an example, Bernstein cites his election in 2014 to the Michigan State Supreme Court. "The voters in Michigan sent a clear message by saying this guy has a disability, and I'm going to let him make decisions that affect me. That's the ultimate sign of inclusion."
Halakhah and the Blind
Similarly, the Jewish Theological Seminary (JTS) recognizes the benefits of inclusivity. According to Rabbi Daniel Nevins, JTS dean of the rabbinical school and of the division of religious leadership, several JTS students, past and present, have a disability. Further, JTS has non-discrimination policies in place.
Despite the inclusive community spirit, there are halakhic barriers that prevent blind Jews from chanting from the Torah for the congregation in braille. Nevins reached this conclusion in 2003 when he authored a 19-page response to a question pertaining to interpretation of Jewish law on the issue.
Because the Torah must be read for the congregation directly from a Torah scroll and not from a printed text or from memory, Nevins concluded that Jews who are blind may read the maftir in braille since it has already been chanted from the Torah scroll, receive an aliyah and then chant the Torah portion softly after the reader or serve as a verse by verse translator of a section of the Torah portion.
To say blind persons are exempt might appear to diminish their value in the community. However, Levy hardly finds the ban offensive.
"I have a tremendous respect for halakhah," he said. "There are a lot of observant Jews who don't read from the Torah. That's the idea behind having a Torah reader. It's no mitzvah to read Torah, but it is a mitzvah to study the Torah."
---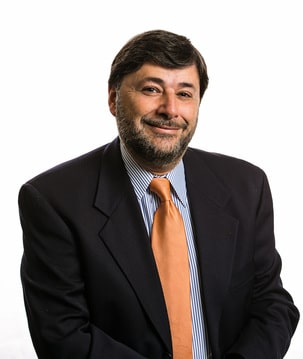 Jeffrey Lichtman serves as the director of Yachad, The National Jewish Council for Disabilities.
Historically, Jews who are blind have participated as full members of their communities and in many cases served as spiritual and educational leaders. Rabbinical schools have and continue to ordain blind rabbis. Two well-known rabbis from the period of the Talmud—Rav Sheshet and Rav Yosef—were also blind. Isaac and Jacob became blind, and Leah was described as having weak eyes.
For those who are blind or visually impaired, there are plenty of Jewish resources, such as the New York-based Jewish Braille International (JBI). Founded in 1931, JBI provides Jewish-related books, magazines and other publications in braille, large print and audio format, according to its president, Ellen Isler. More than 35,000 children and adults around the world use the organization's free services.
The Boston-based Ruderman Foundation also plays an integral part in promoting inclusion. With offices in the U.S. and Israel, the foundation funds Jewish programs and organizations that support disability inclusion initiatives.
Then, there are advocacy groups like Yad HaChazakah, which offers support services and resources such as workshops and networking opportunities. It's the only service organization that is led primarily by Jews with disabilities in line with Torah standards, according to Levy.
A Remarkable Achiever Who Happens to Be Blind
On Jan. 17, 1987, members of a synagogue in Southfield, Mich., sat in awe as a blind teenager named Richard Bernstein become a bar mitzvah. While inspirational to those who were there, Bernstein's later-in-life accomplishments are even more remarkable.
With an undergraduate degree from the University of Michigan and a law degree from Northwestern, Bernstein dedicated his early career to fighting for the rights of the disabled by taking on formidable adversaries such as Delta Airlines, the City of Detroit and the American Bar Association.
One of the high points of his career came in 2014 when Michigan voters elected him to the state's Supreme Court, making him the first blind person in Michigan elected to a statewide office and the only blind state Supreme Court judge. He is also the youngest member of the Court.
As much as Bernstein has an insatiable passion for law, he is equally impassioned about staying fit. His athletic accomplishments, including 19 marathons and an Ironman Triathlon (112-mile bike ride, 26.2-mile marathon and a 2.4-mile swim) earned him a spot in the National Jewish Sports Hall of Fame and Museum.
While Bernstein is proud of his achievements, he believes it can be harmful for others to use him as a measuring stick for the blind or disabled community.
"Eighty-five percent of the blind community is unemployed, primarily because of socio-economic reasons," said Bernstein. "The only reason I'm not part of that 85 percent is because I was fortunate to come from an affluent background. You can't look at my story and say, 'but that guy did it.'"
---