Recently, I walked into my doctor's office and saw the strangest thing. People's faces! For what feels like forever, people, in some capacity, have been masking up. The last time I had walked into a doctor's office without a mask was early 2020.
Times, they are changing! You don't have to look any further than the White House. Last month, the Biden administration ended the Public Health Emergency (PHE). Since the beginning of the pandemic certain things have become the "norm," whether that's telehealth, accessible covid vaccines, treatments and testing. Several times the federal government offered free at-home covid tests simply by registering for them on covid.gov. I remember requesting tests for my house and my parents.
Working at the Center for Senior Services (CSS), news is always viewed under the guise of its impact on older Americans. Consequently, I thought it might be good idea to explain how the PHE ending impacts seniors and Medicare.
First, let's start with the biggie, covid vaccines. The covid vaccination has not been one and done. The Center for Disease Control and Prevention (CDC) over the past several years has advised multiple boosters for people, which vary based on age and health. According to the CDC, "Once the federal government is no longer purchasing or distributing COVID-19 vaccines, people with Traditional Medicare pay nothing for a COVID-19 vaccination if their doctor or other qualified health care provider accepts assignment for giving the shot." This is important news because it's impossible to tell how many additional boosters will be needed to fight against COVID. Secondly, the CDC reports that Medicare will continue to cover the costs for treatments, (ie. Paxlovid and Lagevrio) and for people who are paying a deductible or cost sharing, that expense will remain. Also, Medicare will cover the cost of covid testing ordered by a doctor, however, Medicare will no longer cover the costs for over-the-counter tests.
Furthermore, what about telehealth? Personally, I never had a telehealth visit before the pandemic—now maybe I do about half my appointments through a video platform. The PHE increased access for Medicare recipients to use telehealth services. This access for seniors has been extended through 2024. We hope that this benefit will continue beyond 2024 and well into the future.
At CSS we recognize the critical importance of internet access for older Americans, especially in Department of Housing and Urban Development (HUD) senior housing. We regularly meet with congressional offices and advocate for programs that benefit seniors, including expanding access to the internet. The pandemic shined a spotlight on why the internet is important for everyone, with seniors being no exception. Whether it's communicating with family and friends or a thousand other things, too many people in HUD senior housing properties don't have access to the internet. Unfortunately, seniors suffer from social isolation and mobility issues, and gaining better access to the internet will help alleviate those problems.
Thankfully, for many 2023 has felt more like 2019 than the previous few years. For seniors, the end of the PHE means some things will change and some will remain the same. To learn more about how the PHE news will impact seniors, please go here.
---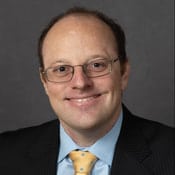 Evan Carmen, Esq. is the Legislative Director for Aging Policy at the B'nai B'rith International Center for Senior Services. Click here to read more from Evan Carmen.