In October the Social Security Administration (SSA) announced that, starting in January 2023, recipients will receive an 8.7% cost-of-living adjustment (COLA). Over the past 20 years, the COLA has increased benefits about 2.5% a year. However, this year SSA's COLA announcement was big news because recipients will receive the largest increase since 1981. In dollars, the average benefit increase is about $146 more a month per person, equating to a $1,827 average monthly benefit.
COLA is determined every year, automatically, by the Department of Labor's Consumer Price Index (CPI-W) formula. According to SSA, CPI-W increases as inflation increases. Given high inflation, many seniors need the benefit increases to keep up with the soaring prices. SSA reports that people should receive notification this month regarding their updated benefits. Also, people who have an existing my Social Security account online can check their status by logging into their account.
According to the Census Bureau, 50% of Americans 65+ live in a household where social security is half of the income. In addition, 25% of the same population live in households where social security is 90% of income. Clearly, the COLA increase will help countless people. The New York Times published an article, called "The Social Security COLA Will Ease the Sting of Inflation," detailing how the benefit increase will help 71-year-old Tish Leon. Leon, whose social security benefits account for 80% of her monthly income, will need the benefit increase to help pay increasing rent and make home improvements.
Some people argue this news should not be considered a benefit increase but simply an adjustment to keep up with inflation. Dan Adcock, director of government relations and policy at the National Committee to Preserve Social Security and Medicare, told CNBC, "The COLAs really are about people treading water; they're not increases in benefits," "They're more trying to provide inflation protection so that people can maintain their standard of living," Adcock said.
Furthermore, people argue that the COLA should better factor in expenses like health care, which are costly for seniors. CNN reported how the COLA increase for Richard and Linda Moore will not offset their surging costs, as expenses are exceeding income. For example, they are on costly medications and their retirement savings have been hammered by the stock market. "The underlying problem that has existed for so long with the COLA since the mid-'70s [when] the formula was put into place is that it does not reflect actual cost of living changes as they apply to seniors," Max Richtman, CEO of the National Committee to Preserve Social Security and Medicare, told CNN.
Seventy million people in this country receive benefits from social security or supplemental security income. Clearly people will be impacted by the benefit increases; exactly how many remains to be seen. With inflation seniors have lost purchasing power. Hopefully the COLA will help rectify that problem.
---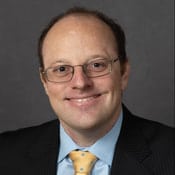 Evan Carmen, Esq. is the Legislative Director for Aging Policy at the B'nai B'rith International Center for Senior Services. Click here to read more from Evan Carmen.