In 2018, my wife and I took a long weekend trip to Chicago. While I had been to Chicago several times, it was my wife's first trip. We visited tourist attractions like Millennium Park, Navy Pier, Lincoln Park and walked around neighborhoods. After a full day of activities we decided to stop for an ice cream. Just as I was about to take the first bite my phone rang; it was my grandfather with a question.
At that point, my grandfather had recently moved from Boston to New York, to be closer to my parents. As a native Bostonian he was an ardent Red Sox fan and for a variety of reasons was forced to watch games over the internet instead of cable. First pitch was in a few moments and not surprisingly, he was having technical difficulties. While I had previously outlined step-by-step instructions for watching Red Sox games, through no fault of his own, he didn't remember.
As a die-hard Yankees fan I didn't feel bad for him, though as his grandson, I was happy to help!
Over the phone I walked him through the process, telling him what remote buttons to press and after thirty minutes, the problem was resolved. To his credit, after a few games he got the hang of it and didn't need my help anymore.
Recently I have been thinking about that story when I read articles reporting how games are going to be broadcasted exclusively over the internet. For example, this year Amazon Prime announced 21 Yankees games and all Thursday Night National Football League (NFL) games can be watched solely on their web platform. While it's true a larger percentage of seniors are using the internet than a decade ago, the numbers still suggest a significant amount of seniors will be unable to watch games broadcasted entirely on the web.
Do we reasonably expect older Americans to jump through technological hoops to watch sporting events? Between downloading apps, creating passwords and accounts, and learning new remote clicks, all of this seems like an unfair burden.
An article on Bloomberg, "Baseball's Streaming Push Leaves Fans Scrambling to Find Games: Amazon, Apple and Peacock are corralling more of the national pastime as sports viewers try to juggle multiple apps," reported on Jack Carroll, 65 from New Jersey, who needed his son John's technical assistance to watch a Yankees game. Afterwards John tweeted, "Please have sympathy for me and the thousands of other children of boomer Yankee fans going through the same thing tonight."
"He finds it all very confusing and bewildering," John said in an interview. "It makes me wonder what older fans are doing if they don't have younger children who know this stuff."
Mark Olshan, associate executive vice president of B'nai B'rith International is a baby boomer and enjoys watching professional and collegiate sports. Like many people he comes home from work, relaxes on the couch and knows exactly what channel to find his game. The idea of streaming sports and going through extra steps, he finds very unappealing. "I have a million channels to watch on cable. Would I like to watch the Nationals and Capitals at night? Yes. If their games move to the internet exclusively am I going to sign up for accounts and start downloading apps to stream sports? Absolutely not! I will just find something else on tv to watch," said Olshan.
Obviously, the money is lucrative for professional sports to be broadcasted over the internet.  Sports leagues are better able to reach a younger demographic on multiple streaming platforms, which is a positive. However, this push towards the future shouldn't be done at the expense of older Americans. Games can be simultaneously broadcasted over cable and the internet, even if that means leaving a few dollars on the table.
Watching sports over time has changed, with less events broadcasted over free TV. Many seniors live on fixed incomes and have to pay an exorbitant cable bill, gouging them for more money to watch the games they used consume over cable is absurd. Today many younger people consume sports through streaming services and that's great. However, it's not for everyone.
Sports provide great continuity every night—there is always a game to watch.  During baseball season, I know most nights at 7:05 PM, it's first pitch of the Yankees game. Seniors have been loyally following their sports teams for decades, it's time for that allegiance to be returned.
---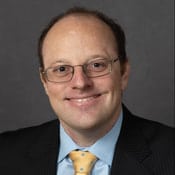 Evan Carmen, Esq. is the Legislative Director for Aging Policy at the B'nai B'rith International Center for Senior Services. Click here to read more from Evan Carmen.