Although I am not a "senior," I'm in my early forties, and it was hard to visit the supermarket last year and not notice the grocery bill. It's difficult to believe, but a pound of butter cost $7 now. Last month I wrote an article called "Social Security COLA Hopes to Ease Burden on Seniors," that examines how the recent Social Security cost of living adjustment (COLA) is a response to inflation. While the COLA is welcomed, it's important to understand it's not a cure for inflation. Across the board older Americans are paying higher prices for things like housing and groceries, and that's just to name a few.
In November, the American Association of Retired People (AARP) issued a report examining people's (age 30+) opinions about their financial security. The report disclosed that "expenses increased" was cited by 56% of respondents who felt their financial situation had gotten worse. In addition, "Over one in three (35%) adults ages 65-plus described their July 2022 financial situation as worse than their financial situation 12 months prior to that (up from 13% of adults 65-plus who described their January 2022 situation in these terms)."
When you examine seniors' expenses, you begin to understand why their fears are justified. For instance, rent has increased about 25% since the pandemic. Plus utilities have risen, which translates to higher energy bills. National Public Radio (NPR) published an article highlighting the housing crisis in Montana, entitled, "More older Americans become homeless as inflation rises and housing costs spike." The article references a shelter called the Poverello Center, where people in their 60s make up the second largest age group the center serves. Making matters worse, the shelter at times has had to turn people in their 80s and 90s away because it is unable to meet their needs. This age group has difficulties sleeping on a top bunk, wheelchairs are problematic in the shelter's narrow hallways and the elevator frequently breaks, making stairs mandatory.
Also, seniors who are homeowners are feeling the pinch and have begun to participate in "home sharing," that is, renting out an extra room. Often communities have become too expensive for people living on a fixed income. While this presents a cost-saving option for seniors, one would imagine older Americans are understandably not running to take a roommate.
As noted above, inflation has impacted the price of groceries and the ability for seniors to eat nutritious meals. According to University of Michigan's National Poll on Healthy Aging, "Three-quarters of people age 50–80 in the United States say the rising cost of groceries has affected them somewhat or a lot, and nearly a third say they're eating less healthily because of increased food costs," This problem is most common among people with incomes of less than $30,000, individuals with "fair" or "poor" physical or mental health and people with less formal education.
Obviously, one way for seniors to combat inflation is to apply for government programs that provide assistance. Unfortunately, too many older Americans aren't accessing critical programs that can provide economic relief. For example, as I referenced in my article, "SNAP Benefits a Lifeline for Millions of Seniors," "While it's good that SNAP provides critical resources, the Food Research Action Center (FRAC) and the AARP Foundation report a staggering 5 million older adults qualify for the program but don't receive benefits." In addition, millions of seniors are not benefiting from Medicare savings programs that help with the cost of health care premiums and prescription drugs. This problem is attributable to staffing shortages for agencies serving older adults, misunderstandings regarding benefits and the perceived stigma associated with receiving them, and complex applications.
Inflation has hit millions of people hard. For seniors, this problem has been particularly troubling. Housing and nutrition are not luxury items. The idea of anyone going to a homeless shelter is terrible. Now imagine that for people in their 80s and 90s. Hopefully, through awareness and outreach, everyone can take advantage of existing programs to help fight off the negative impacts of inflation and make this year easier than the last.
---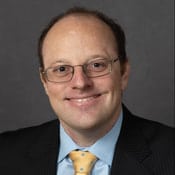 Evan Carmen, Esq. is the Legislative Director for Aging Policy at the B'nai B'rith International Center for Senior Services. Click here to read more from Evan Carmen.