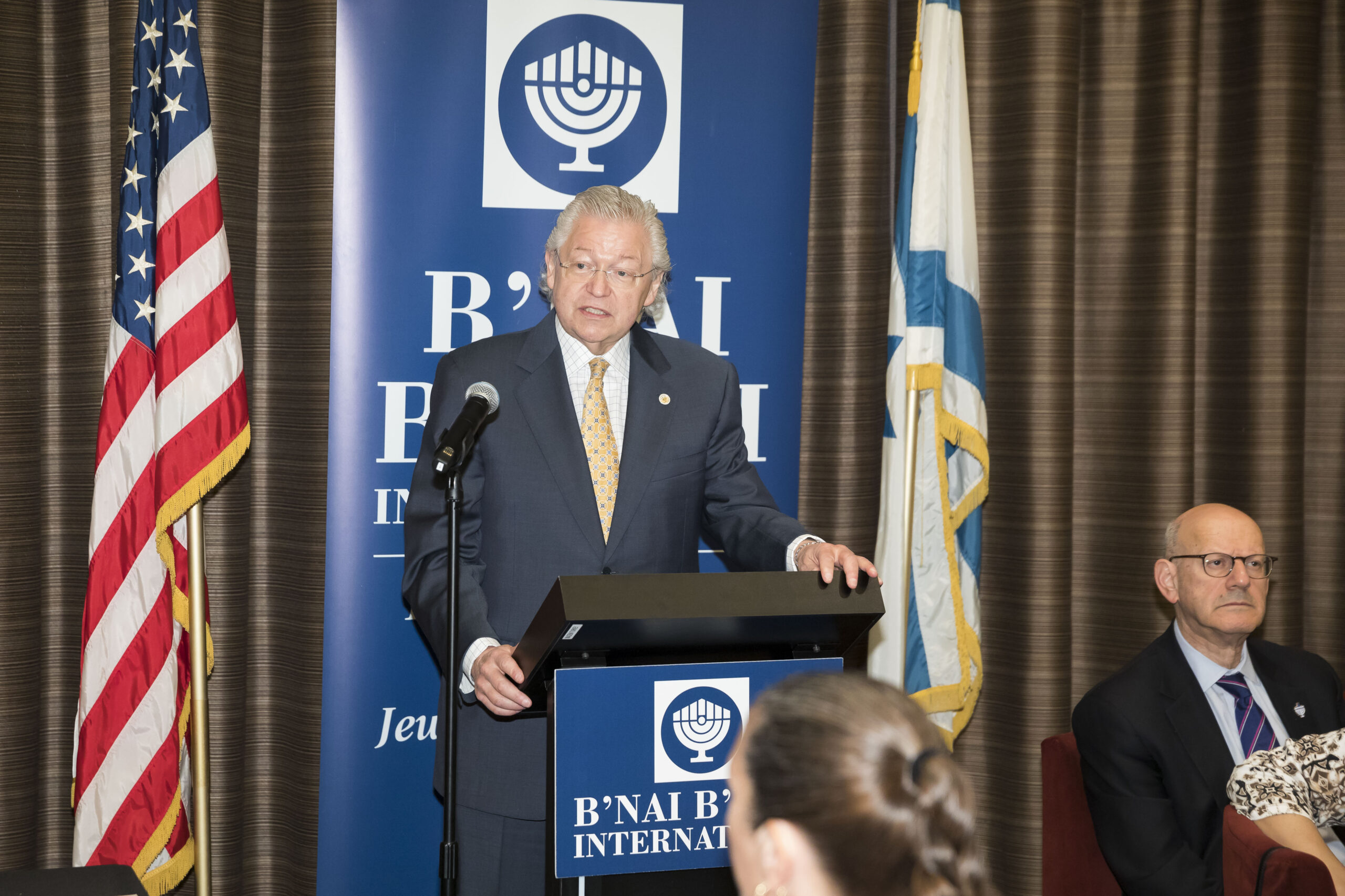 We are deeply saddened by the passing of Moishe Smith, Past President of B'nai B'rith and a longtime leader in the Jewish community. The obituary below was prepared by Moishe's family.
It is with profound sadness that the family of MOISHE SMITH announces his sudden passing in Boca Raton, Florida on Wednesday, January 18, 2023, at the age of 72. Loved and cherished husband and best friend of Renee Bates. Pre-deceased by his wonderful parents, Inez and Jack Smith. Most loving stepson of Linda Smith. Beloved and adored brother and brother-in-law of Leslie and the late Maureen, Karla and Joe Morrison, David, Anna Silverman, Leah, Eileen Smith and Fred Guzzo, Nathan and Cindy, Mark and Judy, Leiba and Michael Metz; and Monique Bates and David Griffiths, Barkley Bates and Christelle Gauchas.
Moishe will be fondly remembered by his many nieces and nephews, with whom he shared wonderful relationships, and by the B'nai B'rith community around the world.
Moishe was a well-known restauranteur and caterer in and around Ottawa. From his beginnings slicing smoked meat alongside his late father, Jack, Moishe carried on the family traditions with a knife, cutting board and his famous white chef coat. As much as Moishe loved life, he loved the food business.
A stalwart leader for Jewish advocacy, Moishe was the youngest-ever President of B'nai B'rith Canada (1989-1991); and the first non-U.S. Citizen to be elected President of B'nai B'rith (2007-2009). Moishe served on many distinguished boards, including the World Zionist Organization, Canada Israel Committee, United Jewish Appeal, the Ottawa Food Bank, Ottawa Tourism, and Restaurants Canada. He was a very proud member of Alpha Epsilon Pi Fraternity.
Contributions in Moishe's memory may be made to The Ottawa Lodge B'nai B'rith #885 Past Presidents Fund at the Ottawa Jewish Community Foundation, https://ojcf.ca or the charity of your choice.
May Moishe's memory always be for a blessing.