Sometimes I think back to the early days of the pandemic, as to how things changed so dramatically and quickly. All of a sudden my wife and I could only leave the house for food and exercise. Walking into a supermarket was a thing of the past. My wife started creating online grocery orders for curbside pickup. A trip to the supermarket was considered an "outing."
It wasn't just trips to the supermarket that changed. I remember my doctor's office, whenever possible, replacing in-person visits with video appointments. Frankly, with all the problems the pandemic brought, this was the one change I actually preferred. For me, a telehealth visit was significantly preferrable to sitting in an office, waiting for my name to be called.
However, what about seniors—would Medicare cover telehealth appointments?
In March 2020, Congress responded to the pandemic by passing the Coronavirus Preparedness and Response Supplemental Appropriations Act and Coronavirus Aid, Relief and Economic Security (CARES) Act, which granted the Secretary of Health and Human Services (HHS) the power to expand Medicare telehealth coverage from 118 to 264 services. Included is the ability for beneficiaries to access telehealth from their home. Consequently seniors, on a temporary basis, have the ability to access more telehealth Medicare services than prior to the pandemic.
Recently the HHS Office of Inspector General released a report outlining how Medicare recipients used telehealth between March 2020 and February 2021. According to the report, during the pandemic's first year, over 28 million Medicare recipients used telehealth for services like office visits, behavioral health, preventive and virtual care services and nursing home visits. For context, that's about 40% of Medicare recipients. In addition, beneficiaries used telehealth services a whopping 88 times more than the prior year. Not surprisingly, telehealth was utilized the most during the early stage of the pandemic. The HHS report concluded, "Telehealth was critical for providing services to Medicare beneficiaries during the first year of the pandemic. Beneficiaries' use of telehealth during the pandemic also demonstrates the long-term potential of telehealth to increase access to health care for beneficiaries."
Currently, and specifically due to the pandemic, there is a federal public health emergency (PHE). However, once the PHE ends, Congress has authorized many of the expanded Medicare telehealth provisions to be extended for five months. After that, Congress will be required to pass a legislative fix to ensure these telehealth provisions continue. There are currently a variety of legislative ideas being debated. For example, in May, the Senate Finance Committee started reviewing legislation that, among other things, would eliminate Medicare's requirement for an in-person visit before being able to receive telemental health services. Senate Finance Committee Chairman Ron Wyden (D-OR) said, "The pandemic made clear that telehealth is a game-changer, particularly so Americans can get mental health care when they need it." Other legislation introduced in Congress makes telehealth for physical therapists, audiologists, occupational therapists and speech language pathologists permanently allowable under Medicare.
I suspect telehealth will only continue to grow, with usage among Medicare recipients being no exception. As more data on utilization becomes available, it will be interesting to see what legislation Congress ultimately passes to ensure that some, if not all, of these expanded telehealth services remain permanent.
---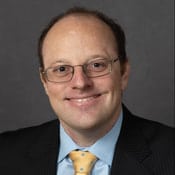 Evan Carmen, Esq. is the Legislative Director for Aging Policy at the B'nai B'rith International Center for Senior Services. Click here to read more from Evan Carmen.