The lodges and units of B'nai B'rith chose their official identity from many sources.  Their name often included a location identifying a community where it was established.  Sometimes they were named for a devoted leader, member, community teacher or rabbi. Whatever name was chosen, it was an important decision and meant a great deal to the chartering members. It was the name sewn onto the lodge or unit's banner, which would be their sign that a meeting was being held or used when the group was participating in a parade in their hometown. As I got to know them personally or read about them, I found that these names were a lesson in geography, the Bible, Jewish heroes and American and Jewish history—their mission clearly identified by their name and their deeds.
Some of the groups have closed, but many continue to exist. For all of them, whether they were functioning years ago or still do today, they are a part of the B'nai B'rith family. Their names will remain in charter records and articles written about the activities of the group. They are the components of the B'nai B'rith family tree and, as a child learns about the virtues of the individual that they have been named after, we can learn a lot from them as well.
There is a tribute to the Jewish holiday of Simchat Torah, two mentions of important mountains in the Bible—Horeb and Ararat— and names chosen by early founders of B'nai B'rith in Connecticut.  Masada was also a name selected for its significance to the Jewish people. The Exodus Lodge, named for the book of the Bible that describes the exodus from Egypt and becoming the Jewish people. Maimonides was named after a 12th century physician who explained Jewish law and revolutionized Jewish thinking.
There is an Emes Lodge, Hebrew for truth.  It is also one of the words used as part of the traditional menorah lighting ceremony. Another named Chai, the number 18 and the word for life in Hebrew. Shalom, meaning peace in Hebrew and used as a greeting for hello or goodbye.
The Ketubah Couples Unit used the Hebrew word for the contract written for Jewish marriages for their name and another chose Covenant, the translation of B'rith, representing the promise that God made to the Jewish people.
Several groups were named as a tribute to Lt. Col. Yonatan Netanyahu, the Israeli rescuer who lost his life saving Jewish passengers held hostage at Entebbe in July 1976
Patriotism was an inspiration for the Four Freedoms Lodge.  This name came from the State of the Union Address delivered by U.S. President Franklin Roosevelt on Jan. 6, 1941. He shared his vision of a world where all people had freedom of speech and of religion, and freedom from want and fear.
Another wartime tribute was the Chaplain Alexander Goode Lodge. Named for one of the four chaplains who died rescuing civilian and military personnel as the American troop ship SS Dorchester sank on February 3, 1943, during World War II.
Another lodge was named for Col. David Marcus, West Point graduate and American World War II hero, who helped train and establish the new State of Israel's armed forces.
The Raoul Wallenberg Lodge honored the diplomat from Sweden who saved Jews in Budapest, Hungary. Another was dedicated to Dr. Janusz Korczak, a hero of the Holocaust, educator and writer of children's books, who refused to leave the orphans in his care in the Warsaw Ghetto, died in Treblinka.
Rabbi Leo Baeck was chosen by the Leo Baeck Lodge to honor him as an important force and leader of Reform Judaism in Germany and around the world. The lodge would be a welcoming place for German Jewish immigrants in America and pledged to continue their work that had been cut short in Germany and reunite their brethren.
The first Jew to sit on the Supreme Court, Louis D. Brandeis, was honored with a lodge name, as was Benjamin N. Cardozo, who was also served on the Supreme Court.
A distinguished B'nai B'rith leader, Henry Monsky, a native of Omaha, Nebraska, is honored with a lodge name. There is also a lodge named for Eddie Jacobson, a member of B'nai B'rith who is remembered as the man who helped with the establishment of Israel by introducing Chaim Weitzman to his former business partner, President Harry Truman.
If I did not mention the name of a lodge or unit you know, it is only because there are so many more to include. As the building blocks of B'nai B'rith, these lodges and units not only honor the Jewish people, and their history and tradition, they honor the commitment members and supporters made to B'nai B'rith to be part of our family and our representative in their community. They are Jewish identity and pride combined into a vehicle to drive the mission of B'nai B'rith forward and to further the needs of the Jewish people.
---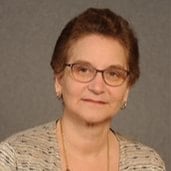 Rhonda Love is the Vice President of Programming for B'nai B'rith International. She is Director of the Center of Community Action and Center of Jewish Identity. She served as the Program Director of the former District One of B'nai B'rith. In 2002 she received recognition by B'nai B'rith with the Julius Bisno Professional Excellence Award. Rhonda has served on the B'nai B'rith International staff for 41 years. To view some of her additional content, click here.