Elder care is probably not an issue people think about often. Speaking for me, over the summer I am thinking about baseball, BBQing and the pool. However, at some point, most everyone will confront elder care issues. People are going to ask the question, "Who is going to take care of my grandparent or parent?"
Currently people who are looking for answers are facing sobering news. According to Politico, since January 2020, 400,000 people have quit their jobs at nursing homes and assisted living facilities. This problem extends to home care. The New York Times reported in 2021 that over 800,000 older and disabled individuals who are Medicaid eligible sit on state waiting lists.
Unfortunately, the staffing shortage has impacted elder care communities. A poll conducted by the American Health Care Association/National Center for Assisted Living (AHCA/NCAL) reported that staffing shortages caused 61% of those surveyed to limit admissions and 73% are concerned they will have to close their doors. Home care agencies are turning away clients and some seniors can't find care. In the article "Pandemic-Fueled Shortages of Home Health Workers Strand Patients Without Necessary Care," published in Kaiser Health News, "When paid home care or help from family or friends isn't available, vulnerable older patients may be forced to go to nursing homes, even if they don't want to. But many nursing homes don't have enough staffers and can't take new patients, so people are simply going without care."
In addition, studies suggest that increased staffing levels correlate to higher levels of care for nursing home residents. According to the paper "Appropriate Nurse Staffing levels for U.S. Nursing Homes," published in Health Serv Insights, higher registered nurse staffing levels are related to "fewer pressure ulcers; lower restraint use; decreased infections; lower pain; improved activities of daily living (ADLs) independence; less weight loss, dehydration, and insufficient morning care; less improper and overuse 2 of antipsychotics; and lower mortality rates."
There are a variety of reasons for these low staffing levels that go back many years. In 2001 an Urban Institute and Robert Wood Johnson Foundation report concluded that, "Low wages and benefits, hard working conditions, heavy workloads, and a job that has been stigmatized by society make worker recruitment and retention difficult." These problems persist today, and the pandemic has only made things worse. Tamara Blue, a nursing home CNA and home health aid from Detroit, told the AARP, "We're living beyond paycheck to paycheck. "You can't afford to pay your whole rent; you can't afford day care; putting gas in your car is a bonus. You work so hard, but you can't put proper food on your table," Blue said. "We give our lives, we give our bodies, we give our hearts to these jobs, but when we get ready to retire, we have nothing to show for it."
Furthermore, factors like reduced immigration and low Medicaid reimbursement rates contribute to staffing woes. Medicaid is a critical revenue source for nursing homes and reimbursements have been continuously underfunded. In addition, immigrants play a critical role providing elder care. For several reasons, immigration to the United States has dropped from 1 million in 2016 to 250,000 last year.
This problem has the attention of the federal and state governments. First, President Joe Biden referenced elder care in this year's State of the Union. Biden said the administration aims to "set higher standards for nursing homes and make sure your loved ones get the care they deserve and expect." Currently the administration is analyzing ways to create minimum staffing requirement for nursing homes.
Also, since the pandemic, states have adopted new approaches to improving elder care. As of May 16, five states instituted permanent increases to nursing home staffing requirements. Three states have updated laws or regulations that result in elder care workers making more money. For example, in North Carolina and Massachusetts, a percentage of Medicaid reimbursement rate increases must go toward higher staff pay.
Unless there are dramatic changes, the problems associated with elder care are not going away. Given the population trajectory of seniors, elder care could face more difficulties tomorrow than today. According to the AARP, in 2060 19 million adults will be 85 and older, an increase from the 6.5 million in 2016. While the federal and state governments are taking steps to find solutions, more must be done. Because nobody wants to say, "Who is going to take care of my loved one?"
---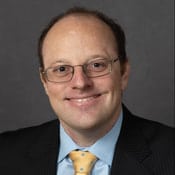 Evan Carmen, Esq. is the Legislative Director for Aging Policy at the B'nai B'rith International Center for Senior Services. Click here to read more from Evan Carmen.