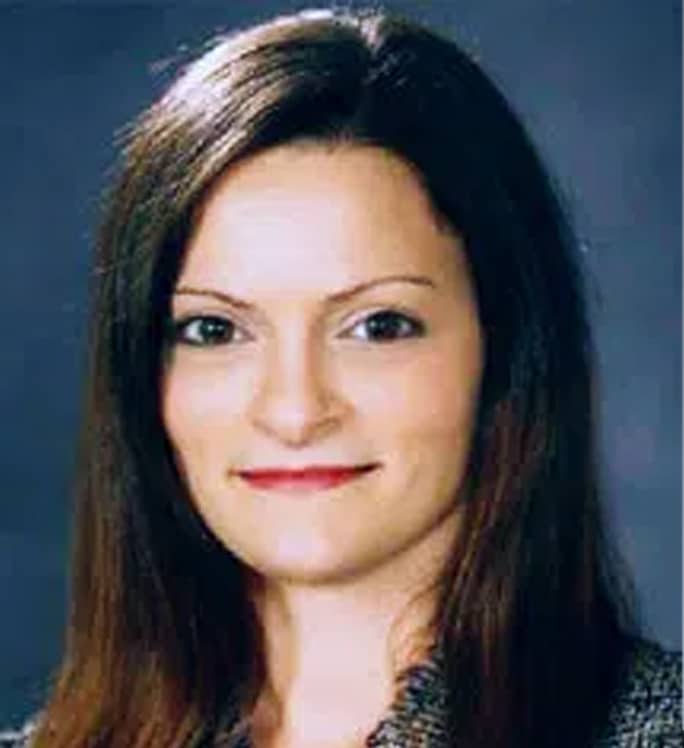 Dear Friends,

We hope you and yours are well, having had an enjoyable summer that allowed for some rest and relaxation before the flurry of activity which accompanies the High Holidays, back to school and all else that comes with September.
 
As you read through this issue of IMPACT you will see we have launched new programs that specifically seek to engage new audiences and educate the leaders of tomorrow: The Women's Leadership Network, designed to engage more women with the work of B'nai B'rith International, combatting the notion once and for all that B'nai B'rith is  a "men's only" organization, and the IMPACT: Emerging Leaders Fellowship, a virtual fellowship program for Jewish students and young professionals worldwide. Truly one-of-a-kind, the program is a partnership initiative between B'nai B'rith International and the World Union of Jewish Students.

Both programs seek to educate, inspire and empower participants. It is only through programs such as these that the global Jewish community will be able to stand in defense of Israel and to speak out against anti-Semitism and all forms of bigotry.   
Such programs would not be possible without you, and all our members and supporters worldwide.
Thank you for your continued partnership.

Kind regards, Andrea
Mishpachah: The Secret Sauce of B'nai B'rith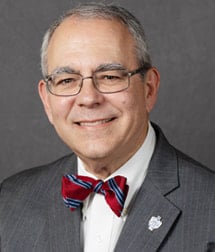 In the face of COVID-19, B'nai B'rith members and supporters have learned that one of the best aspects of the organization is the camaraderie that comes with belonging. After all, we are a fraternal organization, considered by many to be the inventor of the Jewish fraternal organization. B'nai B'rith is very much a family with "relatives" located throughout the world.

I remember being on a "Tour of Jewish Porto," where one might expect to meet other Jewish visitors and certainly others fascinated with the horrific history of the Inquisition and the extraordinary Jewish community. Naturally, introductions are made and eventually Jews from elsewhere wonder, "What brings you to . . . ?"
"I came here following a B'nai B'rith meeting in Lisbon," I respond.

"You're kidding. I'm the president of my lodge in (fill in the blank)," the brother from France answers.
Small world. The meeting was different from "Jewish Geography," as the exchange involved the meeting of a fellow B'nai B'rith brother and sister. You can go to just about any city where Jews live and find someone who belongs to or descends from a B'nai B'rith family. It's really quite extraordinary. Now you know the secret sauce of B'nai B'rith.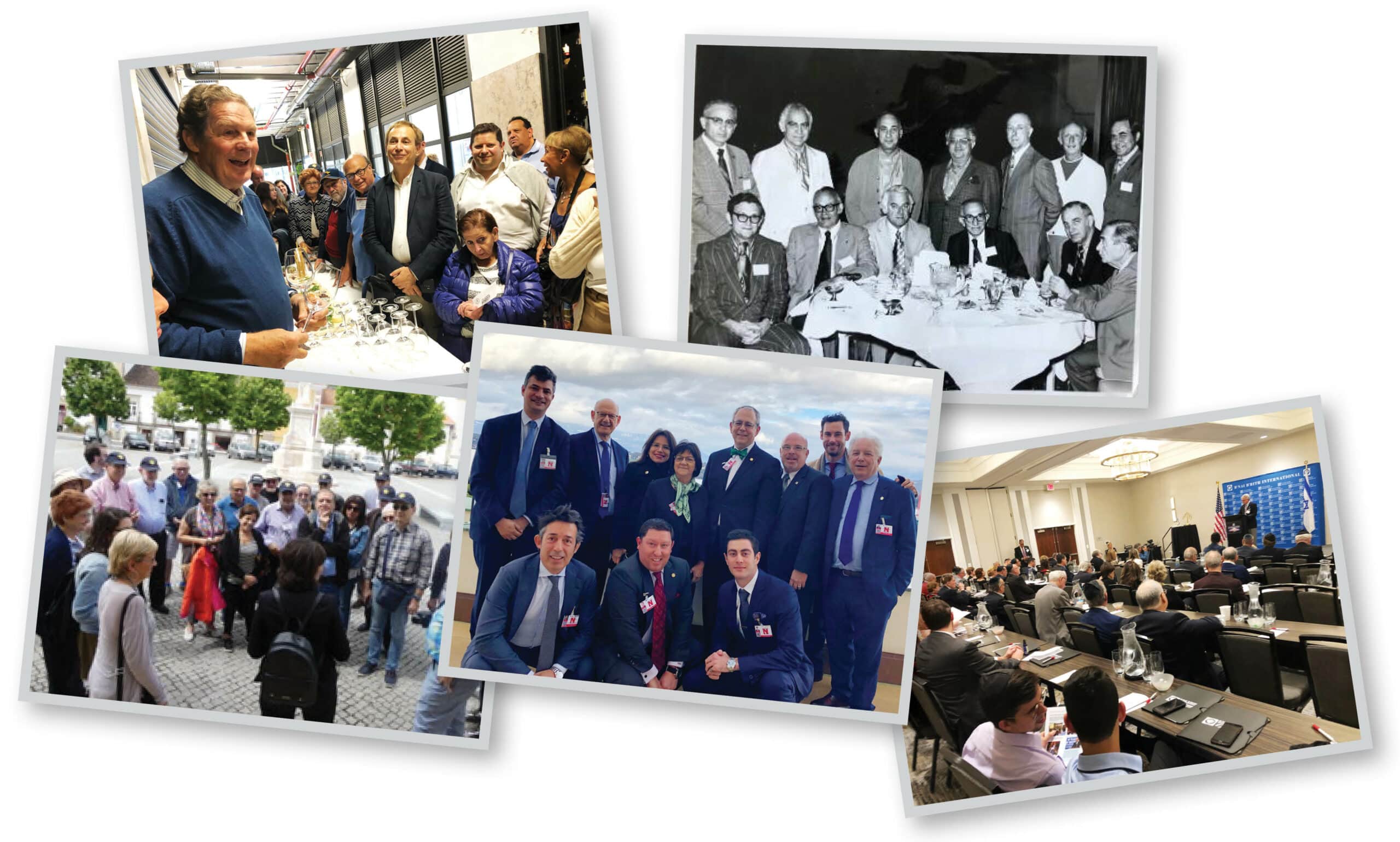 Children of the Covenant (B'nai B'rith) come together in many ways and for many reasons. Nothing grows the fraternal organization like the meeting, which identified B'nai B'rith from its beginnings in 1843, when 12 German Jews gathered at Sinsheimer's Café on the Lower East Side to found an organization focused on helping widows and orphans. The value of the meeting emanates from the planning by highly skilled and talented volunteers or, at higher levels, by staff and other people from around the world. No impactful work happens without meetings.

I know, I know . . . you hate meetings because they're long, boring, sometimes endless and unproductive. Those kinds of meetings most often happen when they lack planning or spiral out of control. On the contrary, a well-planned and organized meeting should maintain interest and hold people's attention. Yes, such meetings are possible and, indeed, do happen, and such experiences with goals, and with outcomes and results will be affirmed by participants, who will say something along the lines of "This was a well-run meeting, and I can't believe we got so much done."

B'nai B'rith program meetings—conventions, conferences and leadership forums—feature celebrated and fascinating speakers. They create memories and friendships, and the longing for future meetings. The "Age of Zoom" has created a less than personal meeting experience, while providing more access to more people from a broader audience. Today, most people prefer in-person meetings. Hybrid meetings—both in-person and online—are gaining interest, though it is feared that convenience will win over those who have to bear the cost of travel to benefit from true face-to-face friendships. Everyone is learning about and experiencing the pluses and minuses of such gatherings. In-person meetings are crucial to receiving in-person guest speakers. I can remember when the marvels of teleconferencing gave U.S. presidential candidates the opportunity to speak at B'nai B'rith International conventions. The novelty became the norm, and the sizzle of the meeting became somewhat lost. In-person meetings with officials, authors, experts and other guests take on a different aura when everything is viewed on a computer screen.

Zoom has filled a massive gap in convening, when in-person meetings have been virtually impossible. Very simply, these meetings certainly have a place in organizational life, but they limit the ability to schmooze. Sharing coffee or a glass of wine through a computer screen is less of a "happy hour." Yet, some form of connection with a significant group of people can happen on short notice, all without anyone leaving home.

B'nai B'rith online content is simply the best in Jewish organizational life and it's shareable. It can be part of your online or in-person meetings and it can also be shared and viewed privately…anywhere. The opportunities of this "new normal" option, in tandem with the "old normal," are wonderful.

Personally, it has allowed me as president to make presentations about world issues, including anti-Semitism and Israel security/sovereignty, and about concerns on a local level, with brothers and sisters from coast to coast in the United States and overseas, from the Middle East and Europe to South America and Australia/New Zealand.

Recently, CEO Dan Mariaschin, Director of Legislative Affairs Eric Fusfield, B'nai B'rith Senior Vice President Stéphane Teicher and I had a most meaningful and useful working meeting with B'nai B'rith leaders in Poland regarding Holocaust restitution issues. We have many such meetings almost daily, but the impact comes from the sincere acknowledgement and gratitude from our B'nai B'rith leadership network in Warsaw that the action items had outcomes. We explored and identified real strategies to attempt a breakthrough to a challenge that requires persistence.

Many of you know B'nai B'rith International is a front and center member of some of the most hard-working umbrella organizations in the world—The Conference of Presidents of Major American Jewish Organizations, the World Zionist Organization, the Jewish Agency of Israel and the Claims Conference on Jewish Material Claims Against Germany, among others. Not all member group representatives are asked to chair or co-chair important committees within these organizations. It is a tribute to our talented leadership and our reputation that B'nai B'rith is among the select few organizations that get tagged to serve based on our willingness to share our time and talents to such important causes. Dan and I have been pleased to serve in many capacities. It reflects well on our beloved Order, and our reputation here gets widely recognized, which adds to B'nai B'rith's status in the world.

B'nai B'rith: Our Proud Legacy in Europe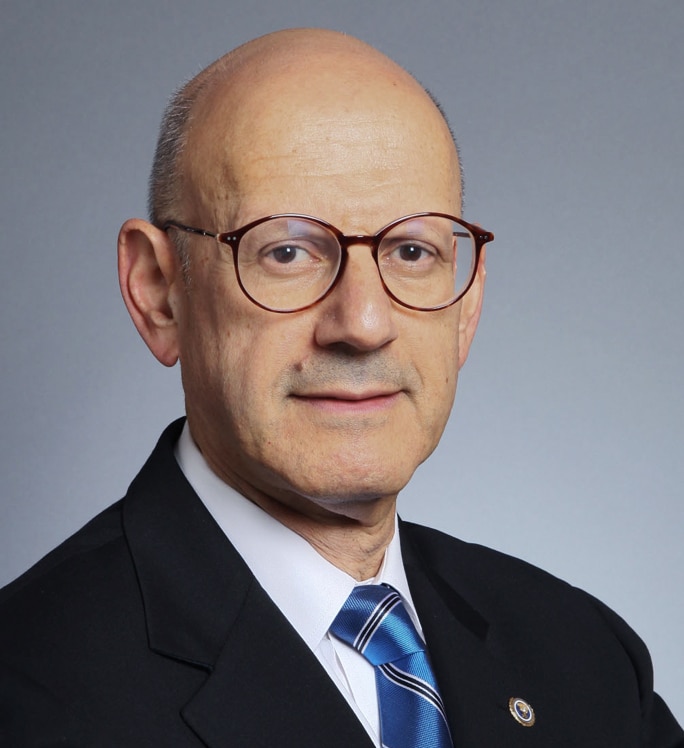 B'nai B'rith's roots in Europe, dating to the 1880s, have proven deep and strong, despite significant challenges and setbacks along the way. The solid foundation we established—with lodges growing by leaps and bounds in Jewish communities across the continent starting some four decades after the organization's founding in New York—helped us survive and thrive after the devastation of the Holocaust.
Indeed, by the time Hitler came to power in Germany, there were more than 100 lodges and some 15,000 members in that country alone. With the exception of Czarist Russia and its successor, the Soviet Union, most countries in Europe boasted a B'nai B'rith presence and with it a multitude of programs helping the needy and orphans, promoting culture and the arts and so much more.
Although a few lodges did survive, World War II and the Holocaust brought much of this fraternal infrastructure in Europe to a close. To the Nazi regime, the destruction of B'nai B'rith represented the obliteration of an important symbol of Jewish communal life, an objective it carried out with zeal everywhere its rule extended.
In some places, B'nai B'rith never returned, as countries so depopulated of Jews had tremendous difficulty just maintaining some form of communal cohesion. In other countries, like Germany (which had been home to over 400,000 Jews prior to the Holocaust), or France and Greece, it took two decades or more for B'nai B'rith to come back.
But like the Jewish people itself, B'nai B'rith's resilience could not be denied. Our wide-ranging and varied programs today are always shaped by our commitment to advocating for Jews everywhere. With the fall of communism in Central and Eastern Europe, successor lodges sprouted. In Slovakia, for example, the new lodges in the capital, Bratislava, and its second largest city, Kosice, took on the names of those which existed before World War II. So, too, with Bulgaria's Carmel Lodge, which was re-established in Sofia, the capital city. In Poland, where there had been 11 lodges at the outbreak of World War II in 1939, a new lodge was launched in Warsaw, as the Jewish community there witnessed a revival after 1989.
Meanwhile, the European Coal and Steel Community, established by six countries in 1951, had grown by 1993 into the European Union, with 27 member countries spanning the length and breadth of the continent. Its importance grew in the process, beyond its economic founding objectives. The EU has become a political bloc as well, with its own diplomatic service and endeavoring to formulate a singular foreign policy.
To Israel and the broader Jewish community, the EU is increasingly important. It is Israel's largest trading partner. Increasingly, the EU opines (oftentimes unfavorably) on the Israeli-Palestinian issue, on Iran and international terrorism. And, in recent years, it has begun to address the dramatic spike in anti-Semitism which is roiling the continent.
For those reasons, B'nai B'rith decided some two decades ago to establish a permanent presence in Brussels, the EU's capital. The purpose of this office is to interface with those organizations and agencies of the EU that focus on issues high up on our agenda. In particular, we have established excellent relations with many members of the European Parliament and with Katharina von Schnurbein, the European Commission's coordinator on combating anti-Semitism.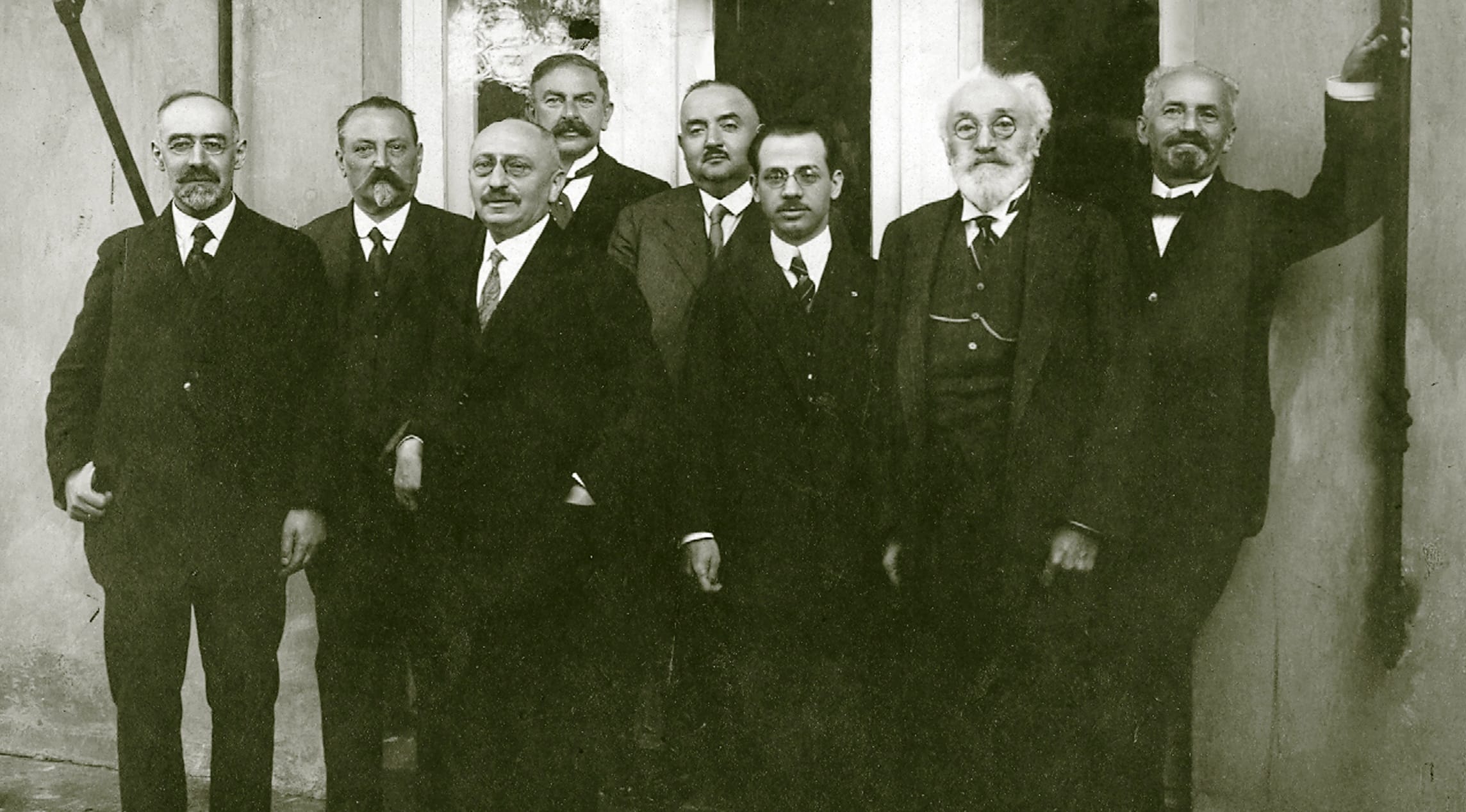 Under the direction of Alina Bricman, our Brussels office on EU Affairs has been active on a range of issues, including anti-Semitism and COVID-19, global terror and Holocaust remembrance. It has made vital contributions to the EU's upcoming strategy on combating anti-Semitism and fostering Jewish life.
Our EU Affairs office has organized and hosted a series of webinars on vital issues affecting not only Europe but beyond, such as tackling anti-Semitism online. Indeed, we spearheaded efforts by Jewish organizations to ensure that new EU-wide digital legislation addresses the rising threat of the internet as a multiplier of Jewish hatred.
And, within that context, and as members of its advisory board, we have worked to mobilize the European Parliament's Working Group Against Anti-Semitism not only to speak out against manifestations of anti-Semitic acts but to raise the importance of the issue on the overall EU agenda.
Our Brussels office has also been an active voice on Holocaust remembrance, in speaking out against the rehabilitation of Holocaust-era collaborators, and against pro-Nazi and fascist marches and rallies in a number of European capitals.
B'nai B'rith Europe under its president, Serge Dahan, has also cooperated with our Brussels office on a wide range of issues affecting European Jewry.
Though the United Kingdom is no longer a member of the EU, it remains one of the foundational blocks of post-war Europe. B'nai B'rith UK's London Bureau for International Affairs has been an essential outpost for our organization, conducting an active program of outreach to London's diplomatic community on issues such as anti-Semitism, the Israeli-Palestinian conflict and voting patterns at the United Nations.
Under the direction of Jeremy Havardi, the London Bureau has also played an important role in advocating that social media companies adopt the International Holocaust Remembrance Alliance (IHRA) working definition of anti-Semitism, especially in light of so much of contemporary anti-Semitism being focused on attempts to delegitimize and demonize Israel.
During the fighting in Gaza in May, the London Bureau sent a letter to British Members of Parliament on outrageous incidents of anti-Semitism in the U.K. coinciding with Israel's war with Hamas.
The London Bureau has also completed important research on how the tropes and double standards of historic anti-Semitism have found new life in the anti-Israel movement. That research will be published as a short book, as well as a PDF publication, and will be distributed to the diplomats and NGOs with whom the London Bureau meets.
Additionally, the London Bureau for International Affairs (LBIA) has also been outspoken on the issue of terrorism, urging representatives of countries with which it meets to recognize Hezbollah in its entirety as a terrorist organization and not as an entity with "political" and "military" wings, a contrivance manufactured within the EU that now, fortunately, is being rejected by a number of European countries.
France continues to be a vitally important player in Europe and beyond. B'nai B'rith France, under the leadership of its president, Philippe Meyer, and its vice-president, Haim Musicant, is an active and prominent voice on a range of issues affecting our community.
Whether it is anti-Semitism, in which the country has had an international focus, terrorism (France and French Jewry are a frequent target) or in support of Israel, where our organization has been a staunch advocate, we are fortunate to have such on-the-ground activity taking place under the B'nai B'rith banner. The Paris-based B'nai B'rith Bureau for International Affairs, led by Jacques Jacubert, has been especially active in that regard.
Recently, B'nai B'rith France was among those organizations in the lead in speaking out against the ruling that the murderer of 65-year-old Sarah Halimi did not have to stand trial because of an insanity plea. To the French Jewish community, and many around the world, the ruling, in the gruesome murder that has been largely recognized as a hate crime, represented a glaring miscarriage of justice.
I've cited only three examples of our public policy work in Europe, but there are many more, locally and nationally, which speak to our commitment to fighting anti-Semitism, standing up for Israel and promoting social justice and human rights.
We have a proud legacy in Europe, and it continues today, always guided by the mission of our organization to advocate effectively for Jews everywhere. We remain committed to that objective, country by country, issue by issue.
Our thanks go to those dedicated volunteers and outstanding professionals, who make it all possible.
"Durban Revisited" Series Brings Awareness to Anti-Semitic Legacy of the Durban Conference
Throughout 2021, B'nai B'rith aimed to bring awareness to the toxic legacy of the 2001 U.N. World Conference against Racism held in Durban, South Africa. The 2001 conference devolved into demonstrations of anti-Semitic and anti-Israel hate and resulted in a declaration that singled out Israel alone for implied characterization as "racist." 
During the broadcasts from the Manhattan studios of JBS, Mariaschin (left) and Michaels (right) led discussions on the history and consequences of the notorious conference.

B'nai B'rith's efforts to mark the 20th anniversary of the original conference were capped with "Durban Revisited," a series of televised programs produced in partnership with the Jewish Broadcasting Service (JBS), leading up to the Sept. 22 U.N. summit marking the anniversary. ​
"As soon as it was clear that the U.N. would again be used to keep alive that legacy of Durban—which challenged the very legitimacy of Jews' equal rights—we realized that we needed not simply a local response, but a global one," said David Michaels, B'nai B'rith director of U.N. and intercommunal affairs.
The partnership between JBS and B'nai B'rith for "Durban Revisited" was encouraged by Millie Magid, B'nai B'rith U.N. Affairs chair and a longtime supporter of JBS. JBS broadcast the series through its website and on cable television stations. The programs are also viewable on B'nai B'rith's Facebook page and YouTube channel.
The series featured an array of distinguished guests, such as former Soviet prisoner of conscience Natan Sharansky, former United States national security advisor John Bolton and French public intellectual Bernard-Henri Lévy. Programs included interviews with guests by B'nai B'rith CEO Daniel S. Mariaschin and panel discussions moderated by Michaels, as well as a special message by B'nai B'rith President Charles O. Kaufman.
New York Times columnist Bret Stephens and Mariaschin kicked off the series on August 30 with a conversation on Israel, Zionism and anti-Semitism.
Stephens said the 2001 Durban conference exposed both how prevalent anti-Semitism still was at a time when it was thought to be a form of hatred that was "on the wane," and the extent to which anti-Zionism is another form of anti-Semitism.
"The Durban conference probably had more of an impact on the Jewish population than outside of it, obviously because it was so nakedly hostile to Jews, so it began a process of a kind of awakening to the fact that hatreds that stretch back many thousands of years weren't at all dormant and, in fact, that they were resurging," Stephens said.
Other guests of the programs included Ahmed Shaheed, former foreign minister of the Maldives; Fleur Hassan-Nahoum, deputy mayor of Jerusalem; Ellie Cohanim, former U.S. deputy special envoy to combat anti-Semitism; and Sherri Mandell, co-founder and co-president of the Koby Mandell Foundation, which was founded in honor of her son who was murdered by terrorists in 2001.
​On the day of the U.N. summit, "Durban Revisited" culminated in an interview with B'nai B'rith Honorary President Richard D. Heideman, who led the largest multinational Jewish delegation at Durban in 2001 and ultimately a walkout from it, along with his wife, International March of the Living President Phyllis G. Heideman. In 2011, when the U.N. held a conference to mark Durban's 10th anniversary, B'nai B'rith held a high-level counter-conference.
B'nai B'rith led the global Jewish response to Durban's toxic legacy through published op-eds, advocacy directed at world leaders, interventions at the U.N., webinars and the "Durban Revisited" series. The organization also called on world democracies to not participate in the anniversary summit. At press time for IMPACT, at least 19 countries have declined participation. As Michaels said, "We couldn't allow the pandemic to get in the way of challenging the defamation of the world's only Jewish state."
B'nai B'rith Hosts 2-Part Series: ​Hezbollah: Sowing Global Terror
July 18 is the shared date for two deadly attacks on Jews
B'nai B'rith International hosted a two-part virtual series—Hezbollah: Sowing Global Terror—to commemorate the shared anniversaries of two deadly attacks on Jews.
The bombing of the AMIA (the Argentine Israelite Mutual Association) building in Buenos Aires that killed 85 and wounded more than 300 took place July 18, 1994. Terrorists detonated a car bomb, killing and maiming those who worked at the AMIA building and destroying the structure that housed so many Jewish Agencies in Buenos Aires. It was the deadliest terror attack ever in Argentina.
In 2012 on the same date, a suicide bomber blew up a passenger bus carrying Israeli tourists from Tel Aviv at the Burgas Airport in Bulgaria. The explosion killed the Bulgarian bus driver and five Israelis and injured 32 other Israelis.
Even though there is ample evidence that Hezbollah—a terrorist group that's a proxy of Iran—is behind both attacks, there is reluctance to tackle the terrorist organization head-on to this day.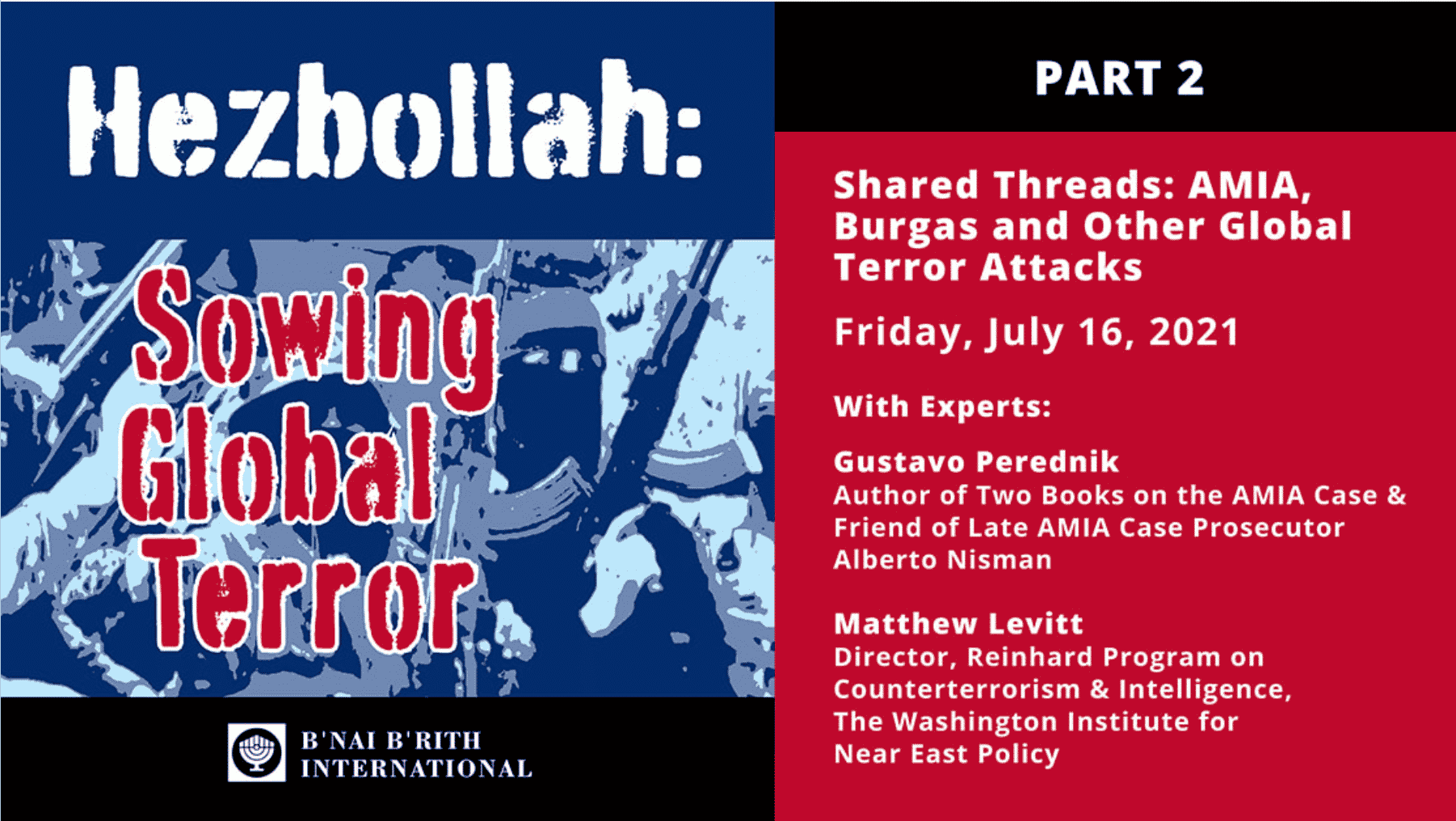 Part 1 of the virtual series commemorated the 27th anniversary of the AMIA bombing—the deadliest terror attack in Argentinian history—and the continued search for justice.
In this part of the series, Adriana Camisar, B'nai B'rith's special advisor on Latin American and U.N. affairs, spoke with Luis Czyzewski, whose 21-year-old daughter, Paola, was killed in the bombing. Camisar, who is also from Argentina, interviewed Czyzewski over Zoom in Spanish, with simultaneous English translation. B'nai B'rith CEO Daniel S. Mariaschin also provided a special introduction.
Czyzewski described the day of the attack, the effect of Paola's loss on his family and his search for justice for his daughter and the other victims. Paola was on winter break from her law studies and was at the AMIA building to assist her parents with some work. It was the first time Paola had ever been in the building.

Czyzewski said that, although his family found ways to move forward, the memory will always be there, and the absence will always be there.

Czyzewski said that despite investigations uncovering a lot of information on the attack, there have been no convictions in the case.

Over that past 27 years, Czyzewski and other families fighting for justice have explored many options for holding the perpetrators responsible.

One option is a law allowing trial in absentia—trying a person when they are not present. Martin Bormann, a Nazi, was convicted through a trial in absentia during the Nuremberg trials.

B'nai B'rith Argentina is also studying international agreements to which Argentina and Iran are both signatories that might allow Argentina to demand that Iran cooperate with the Argentine judiciary.

A third option is to accuse Iran before a United Nations international terrorism office, using the U.N. as a vehicle to put pressure on Iran. Czyzewski said many family members of AMIA victims have suggested this option to the Argentine government.

Czyzewski said that one reason he keeps fighting after all of these years is his family—he recalled a moment when, at a family meeting, one of his granddaughters told him, "Grandpa, please keep on fighting."

He said they also fight so that the perpetrators are held responsible and so that Argentina cannot be pointed to as a country where terrorist attacks can be carried out with impunity.

"We are fighting because we would like our kids and grandchildren to live in a better country than the one we had to live in," Czyzewski said.

Camisar and Mariaschin thanked Czyzewski for his continued work on the AMIA case.

"We will continue to demand justice in this case, as we have done from the very beginning," Mariaschin said.

In Part 2, "Shared Threads: AMIA, Burgas and Other Global Terror Attacks," expert guests put the AMIA attack into a larger context, discussing Hezbollah's influence around the world.

Mariaschin spoke to Matthew Levitt, Washington Institute Fromer-Wexler fellow and director of its Jeanette and Eli Reinhard Program on Counterterrorism and Intelligence, and Gustavo Perednik, personal friend of the late AMIA prosecutor Alberto Nisman and author of books on Nisman's work.

The conversation covered both the AMIA bombing and the 2012 bombing against Israeli tourists at the Burgas Airport in Bulgaria.

Nisman was appointed the main prosecutor of the AMIA case in 2005. In 2006, he presented an 800-page opinion that asserted Iran's guilt in the case. In 2013, he presented another report that revealed that the attack was not an isolated incident, but an act of an international terror network.

Perednik said Nisman would have approved of linking the AMIA and Burgas cases because it exposed the international reach of Iran's terrorist activities, which he said was Nisman's main aim.

"Hezbollah sees terrorism, as Iran does, as another 'tool' of foreign policy, no more or less legitimate, and therefore it doesn't make a difference if you're targeting military or government or civilians, it's all the same [to Hezbollah]," Levitt said.
B'nai B'rith Experts Assess Current Rise in Anti-Semitism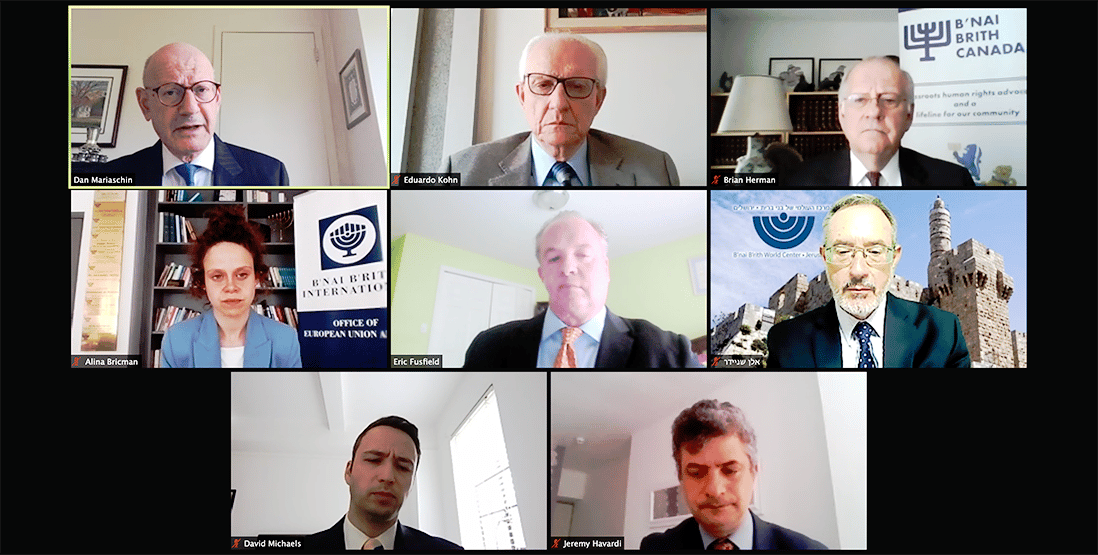 Optimism resulting from the successful negotiation of Israel's 2020 Abraham Accords rapidly faded after a marked rise in anti-Semitism during the pandemic further intensified following the Hamas attacks on Israel in May 2021. Touted as outrage directed against Israel's defensive response, physical assaults, epithets and stereotypical references replayed age-old behaviors and attitudes on a global basis.
​During a June 1 virtual roundtable, "Jews and Israel Under Attack," B'nai B'rith CEO Daniel S. Mariaschin interviewed the organization's experts from North America, Latin America and Europe, who cited accusations of Israeli apartheid and other false information disseminated by both right- and left-wing groups. These reports have spurred heightened anti-Semitic activity victimizing Jewish communities and a weakening of support for Israel by evangelicals and other Christian groups, and by Diaspora Jews.
​In a letter thanking President Joe Biden for his unconditional condemnation of all forms of anti-Semitism, B'nai B'rith urged him to support federal funding to enhance security at synagogues and Jewish centers and to appoint government personnel to monitor domestic and international anti-Semitism. B'nai B'rith has appealed to social media CEOs and to Department of Education and college administrators to hold accountable those who target Jews under the guise of political protest or for any other reason, defined as anti-Semitism by the International Holocaust Remembrance Alliance (IHRA). Panelists concurred with Mariaschin that this definition is "as relevant as it could ever be" in his reaction to what he described as this "shamelessness [the violence], which was not a surprise, but which is now a daily occurrence."
​​​Working with European governmental bodies in formulating long-range plans to combat anti-Semitism, Jewish organizations including B'nai B'rith's EU Office underscored the need for more protection at religious sites and memorials; the approval of new laws safeguarding Jewish ritual practices; support for individuals and groups allied with Israel and the Jewish community; and the promotion of Holocaust education and the Jewish contribution to European culture and society in schools and to the general public.
​​​
B'nai B'rith Latin America's June 15 online conversation, "Anti-Semitism and Latin American Democracies Under Attack," focused on the economic and political crisis facing Latin American countries, where many experiencing heightened poverty due to the pandemic have become susceptible to anti-Semitic and anti-Democratic messaging from the right. Venezuela's support of Iran and the presence of Hezbollah contribute to this worsening situation.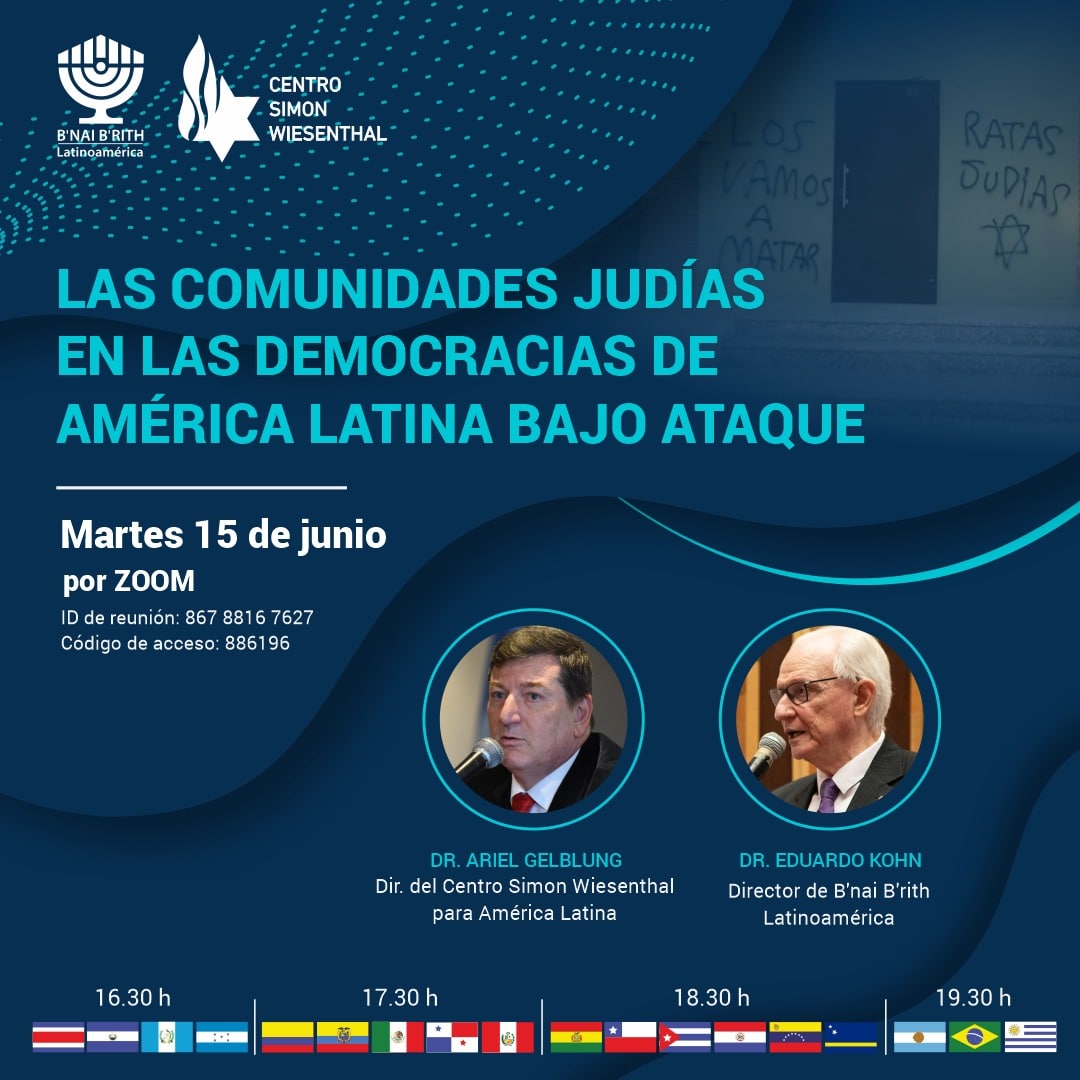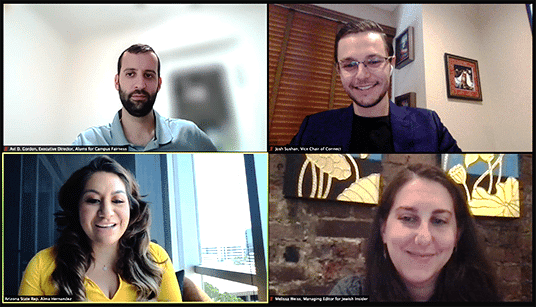 ​"Platforms of Hate: Anti-Semitism on Social Media," a June 29 B'nai B'rith Connect webinar, featured young leaders actively engaged in fighting anti-Semitism through political action, campus advocacy and outreach to tech corporations and social media engines. Millions worldwide who accept and spread lies, canards and intentionally false reports about Jews and Israel via social media and internet sites lack the knowledge to analyze or question them. Other influencers include teachers who inappropriately impose their opinions in class. Wary of being politically incorrect, corporate executives downplay Jewish hate or fail to take a proactive stance, because diversity politics and policies "often favor one group over another."
​​​Jews elected to student government have made a positive impact, as have state and national legislation directed against Jewish hate crimes. Speakers underscored the need for accuracy about Holocaust and Zionist history as an antidote to the hate disseminated through the internet.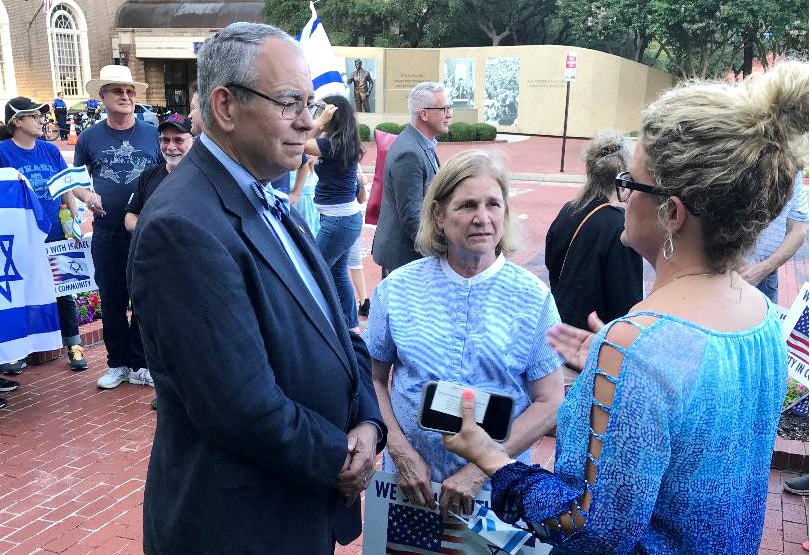 B'nai B'rith Launches Initiative to Empower Women Leaders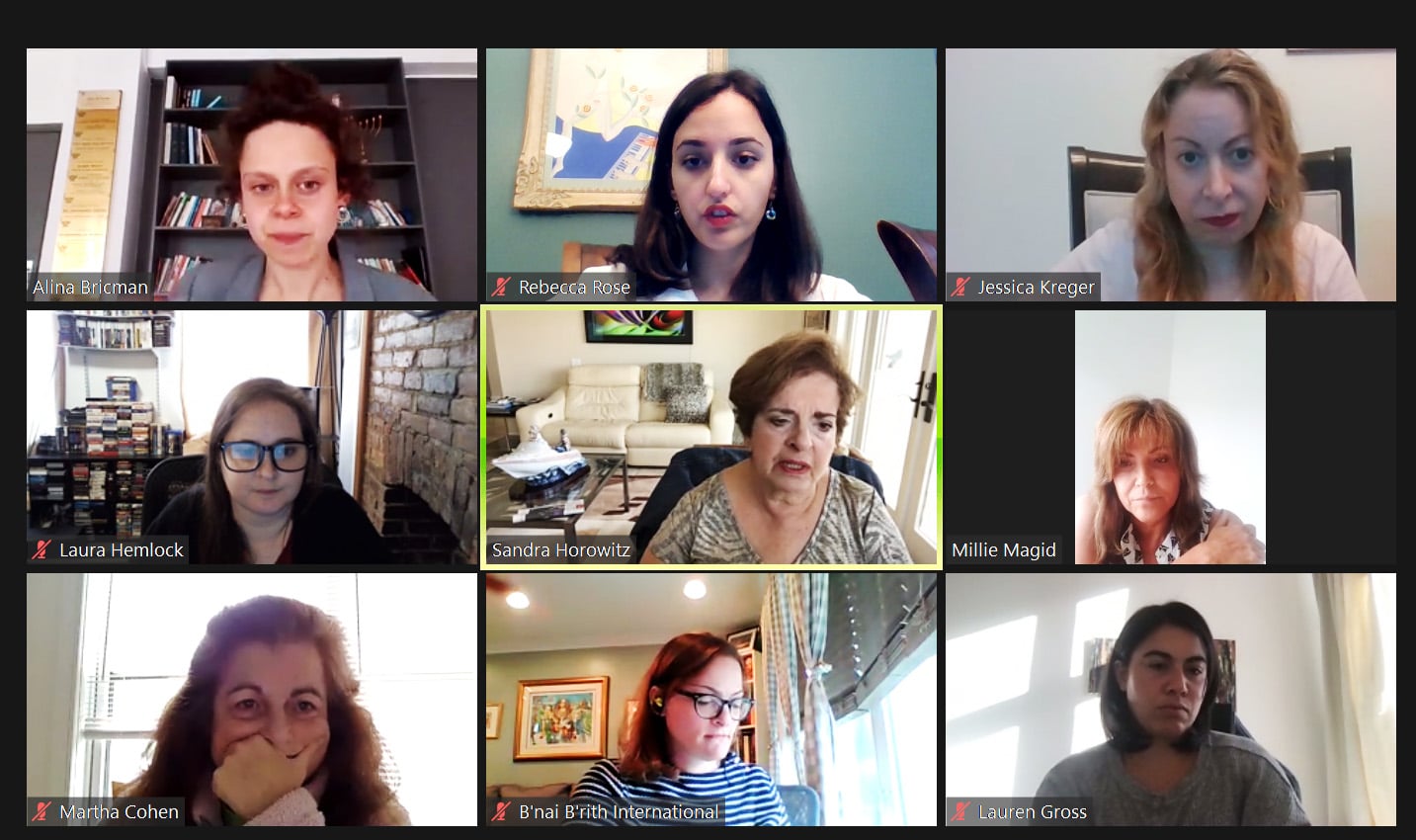 The Women's Leadership Network is a new B'nai B'rith initiative to foster an intergenerational group of female leaders focused on B'nai B'rith's advocacy efforts. Members of the network come together to learn from one another and experts in the areas of B'nai B'rith's policy priorities, to ask questions and to hone leadership skills.
The network is led by Laura Hemlock, chair of the New York branch of B'nai B'rith Connect—B'nai B'rith's young professionals group.
"Having a network specifically for women is important as women's voices are often underrepresented in advocacy spaces. The Women's Leadership Network provides a space for women to learn together and sharpen skills through a unique lens of women's empowerment," Hemlock said.
At its first meeting in February, held virtually, participants discussed current policy toward Iran and the Joint Comprehensive Plan of Action (JCPOA), the 2015 agreement with the U.S., China, France, Russia and the U.K. intended to reduce Iran's stockpile of materials used to produce nuclear weapons. Millie Magid, B'nai B'rith's chair of U.N. affairs, and David Michaels, director of U.N. and intercommunal affairs, were speakers.
Rebecca Rose, B'nai B'rith associate director of development & special projects, said learning about issues like Iran policy from experts helps network members better understand the frequently shifting political landscape and gives them the knowledge and confidence to advocate on behalf of B'nai B'rith. She said the network's overall goal is to bring more women into B'nai B'rith's advocacy work, which attracts people across the political spectrum.
The Women's Leadership Network's second meeting, held in May, featured Alina Bricman, B'nai B'rith director of EU Affairs, who led the group in a discussion of key issues facing European Jewish communities, including laws prohibiting Jewish religious observance such as ritual slaughter and incidents of anti-Semitic violence. Bricman discussed how B'nai B'rith is involved in these issues and led a discussion where participants weighed in with questions and comments.
On June 2, the network had former Deputy Special Envoy to Monitor & Combat Anti-Semitism Ellie Cohanim as its first outside guest speaker. Cohanim addressed rising anti-Semitism in the U.S., the direct correlation between the recent conflict in Israel and the global surge in anti-Semitic violence and the growing lack of support for Israel in the U.S. The group ended the session with a meaningful dialogue on the importance of female empowerment and leadership in the world of advocacy and diplomacy.
​As Women's Leadership Network member Sandra Horowitz pointed out, B'nai B'rith began as a fraternal organization, but society has changed since its formation. B'nai B'rith has grown to include women at all levels, including high leadership positions. The network hopes to continue this growth.
If you are interested in joining the Women's Leadership Network or know someone who is interested, please contact Rebecca Rose at rrose@bnaibrith.org.
​The Next Generation of Jewish Leaders: "IMPACT: Emerging Leaders Fellowship"

B'nai B'rith, in partnership with the World Union of Jewish Students (WUJS), launched the "IMPACT: Emerging Leaders Fellowship" in early July. Fellows will learn from and interact with guest speakers and mentors in immersive virtual sessions to develop advocacy, diplomacy and civic engagement skills. Topics covered will include those of relevance to the Jewish community, such as anti-Semitism and Israel advocacy, and broader issues such as genocide prevention and coalition building.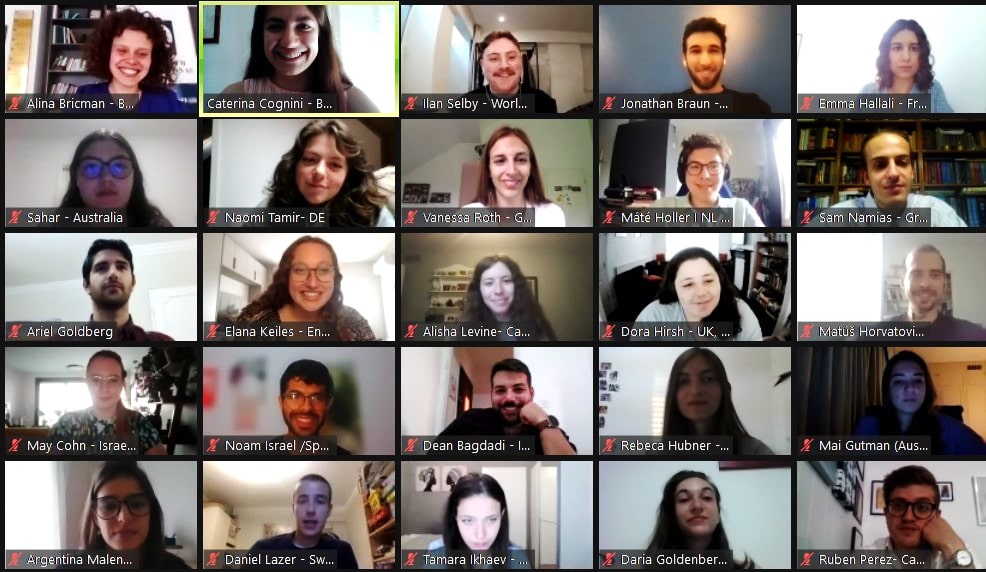 Ariel Goldberg, a fellow from South Africa, said the program will allow him to overcome the South African Jewish community's isolation from the rest of the world Jewry, which has been exacerbated by the pandemic. 

"I hope to emerge from this experience with a better understanding and developed perspective on what it means to be an activist fighting for human rights, especially Jewish rights," Goldberg said. 

Alina Bricman, B'nai B'rith's director of EU Affairs and one of the coordinators of the Fellowship, said she hopes the Fellowship will foster a new generation of leaders in Jewish communities and advocacy spaces. 

Caterina Cognini, EU Affairs officer at B'nai B'rith, is another coordinator of the Fellowship and oversees the project. Bricman said assigning this role to a young staff member further emphasizes the program's focus on peer-led education. 

The Fellowship held its first virtual session on July 2, where the members heard from B'nai B'rith CEO Daniel S. Mariaschin, Director of Legislative Affairs Eric Fusfield and WUJS President Jonathan Braun. 

"The excitement and active participation of the fellows managed to come through despite the virtual setting and the late hour in some of the time zones," Bricman said. 

The inaugural cohort of the Fellowship is made up of 23 Jewish students and young professionals from more than 15 countries. Bricman said diversity is an important piece of the Fellowship. When selecting speakers and fellows, they ensured a diversity of gender, geographical locations, professions and perspectives. 

Vanessa Roth, from Germany, said she first learned of the Fellowship through B'nai B'rith's social media channels. She said the program caught her attention because it will provide knowledge and experience that she can bring back to the small Jewish community in her hometown. 

Roth said she hopes to learn more about subjects such as Israel's diplomatic relations and how to combat anti-Semitism on college campuses, an issue that is personal to her as a Jewish student. 

Roth also hopes to gain new perspectives by interacting with her peers. "A personal exchange between Jews around the world is very important because not every young Jewish person in the world is the same."

Roth and Goldberg, along with the 21 other fellows, will spend the next six months meeting virtually with one another and learning from speakers like Peter Stern, director of content policy stakeholder engagement at Facebook; Israel's ambassador to the U.N. in Geneva, H.E. Meirav Eilon Shahar; best-selling author Yossi Klein Halevi and longtime Jewish nonprofit professional Stacey Aviva Flint. 
Garsek: In Fort Worth, Texas, B'nai B'rith Lodge is a "Difference Maker"
IMPACT's June 2021 issue included an article about the May 2 online event honoring Jewish American Heritage Month organized by Isadore Garsek Lodge of B'nai B'rith in Fort Worth, Texas.
​
In June, the 146-year-old lodge was honored as a "Difference Maker" for its community service work by CBS Fort Worth news radio affiliate 1080 KRLD. On June 25, the station broadcast an interview with lodge President Alex Nason, in which he describes the full extent of the lodge's amazing achievements during the pandemic; the interview transcript appeared in the Texas Jewish Post.
B'nai B'rith Great Lakes Region's Winning Scorecard: Summer 2021 Community Programs
​The Great Lakes Region covers Michigan, Fort Wayne, Indiana and Toledo, Ohio. Here's a run-down of its members' busy summer season, highlighted by the 39th Annual B'nai B'rith Stephen B. Zorn Memorial Golf Outing fundraiser:
Diverse Minds Books Donated to Local Hospital
Yad Ezra Food Bank Donation
B'nai B'rith World Center-Jerusalem Partners with Bar-Ilan University for Jewish Rescuers Book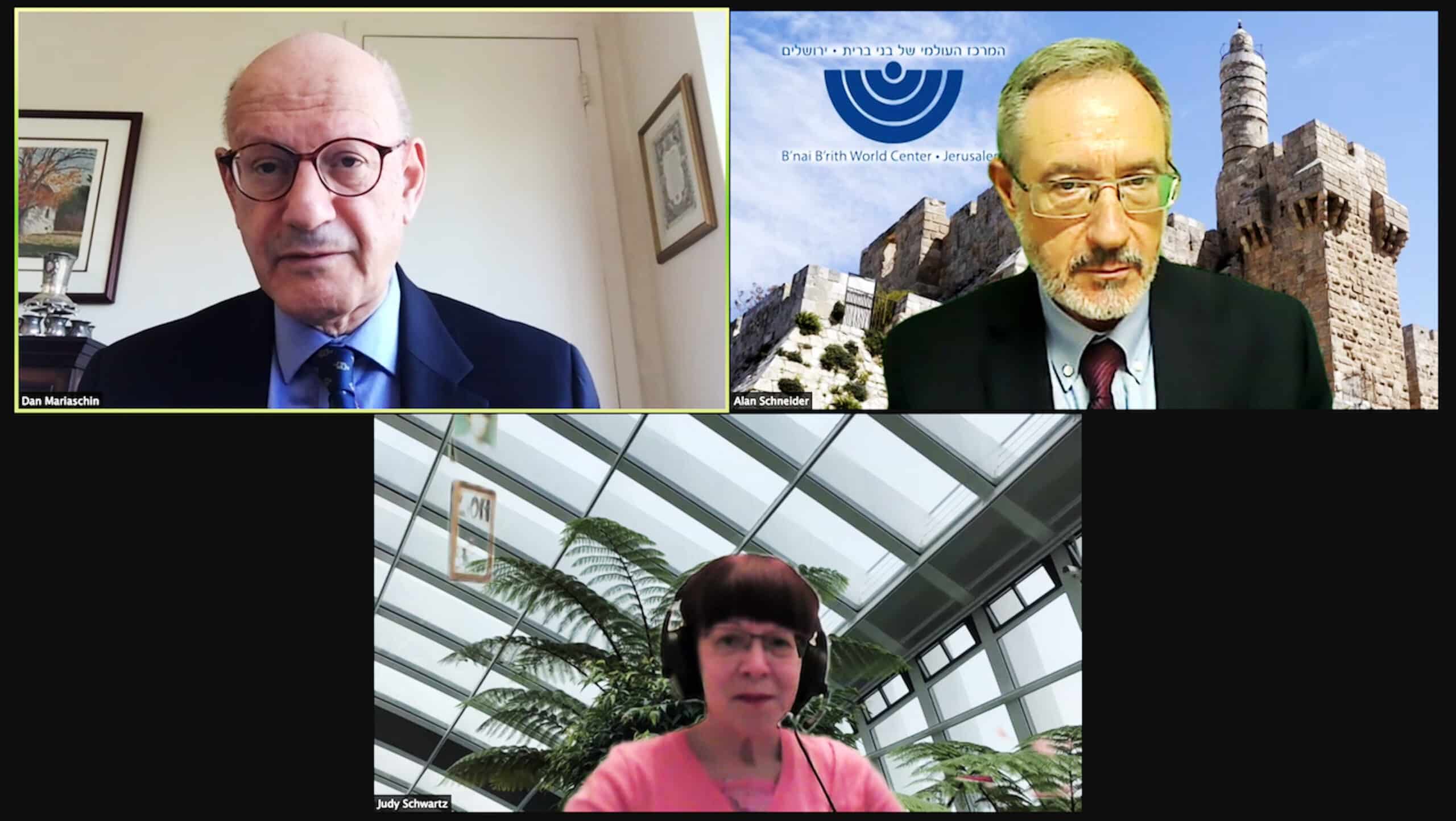 Since 2011, B'nai B'rith World Center-Jerusalem and the Committee to Recognize the Heroism of Jewish Rescuers During the Holocaust have pioneered in the identification and recognition of Jewish people who risked their own lives to save others of their faith during the Holocaust. Each year, candidates selected for the Jewish Rescuer Citation and/or their family members are honored at the B'nai B'rith Martyrs Forest in Jerusalem during the annual Holocaust commemoration, Yom HaShoah. To date, more than 344 men and women from nations including France, Germany, Greece and Lithuania have received the award. ​
​In April 2021, a new milestone was attained with the publication of "All Our Brothers and Sisters: Jews Saving Jews During the Holocaust" (Peter Lang International Academic Publishers), a 334-page book edited by B'nai B'rith World Center-Jerusalem Director Alan Schneider, who organized the Committee to Recognize the Heroism of Jewish Rescuers During the Holocaust and who administrates the annual Jewish Rescuers Citation program, and scholar and author Judith Tydor Baumel-Schwartz, Jewish history professor and director of the Arnold and Leona Finkler Institute of Holocaust Research at Bar-Ilan University in Ramat Gan, Israel.
According to Schneider, "This book is unique because it covers a number of topics [about rescuers in various countries] which have not been dealt with previously."​

​"All Our Brothers and Sisters," also available in a digital edition, represents the first collaborative venture by the Institute and the World Center. Including contributions by international historians, it's a compilation of essays written by the academics who participated in the Jews Saving Jews Forum, an online discussion group devoted to this subject established by the Finkler Institute in 2019. Each of its 18 chapters focus on individuals—men and women of all backgrounds and ages, even as young as 15—or groups organized in Nazi-occupied Europe and Asia who saved Jewish lives from the 1930s until the end of World War II. Their remarkable stories are revealed through archival documents, as well as in oral histories and testimonies of rescued survivors, and the words of the rescuers themselves. Making detailed plans or acting in the moment, these men and women achieved the miraculous in cities, ghettos, prisons, camps, hospitals, orphanages and other locations during a time when altruism and conscious ethical choices were repressed by the instinct to survive by any means.
​During a virtual discussion as part of the B'nai B'rith Conversations series, CEO Daniel S. Mariaschin, who called the book "a contribution to our understanding of the human condition," interviewed Schneider and Baumel-Schwartz, as they described the spirit of collaboration between Bar-Ilan University and the World Center in its development of its concept for the forum and the resulting book. Speaking about its contents, Schneider cited the bravery demonstrated by Jewish doctors and medical personnel who saved the lives of Jews in the ghettos and camps. He and Baumel-Schwartz noted the little-known deeds of the Romaniote Jews in Greece, as well as rescuer efforts in West African nations including Algeria and Morocco. Baumel-Schwartz, who only learned of her own father's heroism in saving others at Auschwitz after his death, stated that "All Our Brothers and Sisters" is "not a book about one rescuer, country or group, it is the only book that gives an opportunity for the reader to take 'little peeks' of what was going on in so many countries, and [to examine] the personality traits of people who had to walk into the lion's jaws." She noted that subsequent research will be posted on the website of the Finkler Institute's ongoing forum, which may possibly present the opportunity for a second volume.

As the passage of time widens the distance between the events of the Holocaust and the present day, the study of its hitherto neglected aspects gains in importance. It is hoped that the fascinating narratives of "All Our Brothers and Sisters" will encourage others who are involved in the investigation of the Holocaust to develop new areas of research to expand our knowledge and ensure the Shoah will never be forgotten.
On June 24, 2021, our fascinating B'nai B'rith Magazine cover story won two prestigious Rockower Awards for journalism! Beryl Lieff Benderly's feature, "Secret Shabes: How the 'Sabbath Delight' Hid an Astonishing Archive," tells how a brave and dedicated group of Jews chronicled the atrocities in the Warsaw Ghetto.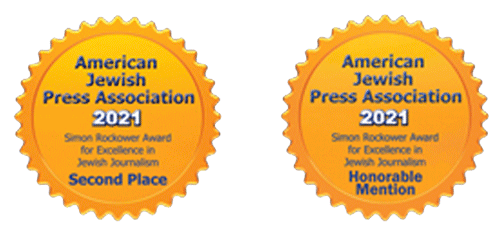 The judges noted: "This is a sad, moving, and graceful story that pays homage to true visionaries and their heroic acts."
​Thank you to the American Jewish Press Association for recognizing "Secret Shabes" in TWO categories: an Honorable Mention Award for Excellence in Feature Writing AND a 2nd place Award for Excellence in Writing About Jewish Heritage and Jewish Peoplehood in Europe.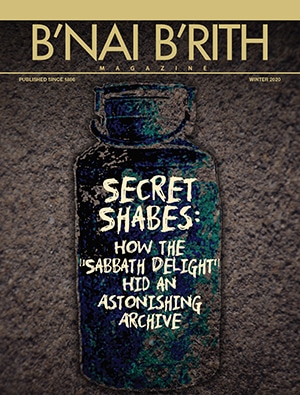 Add Your Heading Text HerB'nai B'rith Leaders Attend Lodge Conference in Portugale
​In June 2021, B'nai B'rith President Charles O. Kaufman and CEO Daniel S. Mariaschin were invited by the Jewish Community of Oporto, Portugal, to take part in a two-day Young Leadership Conference organized by B'nai B'rith's first Portuguese lodge, established in Oporto in 2019.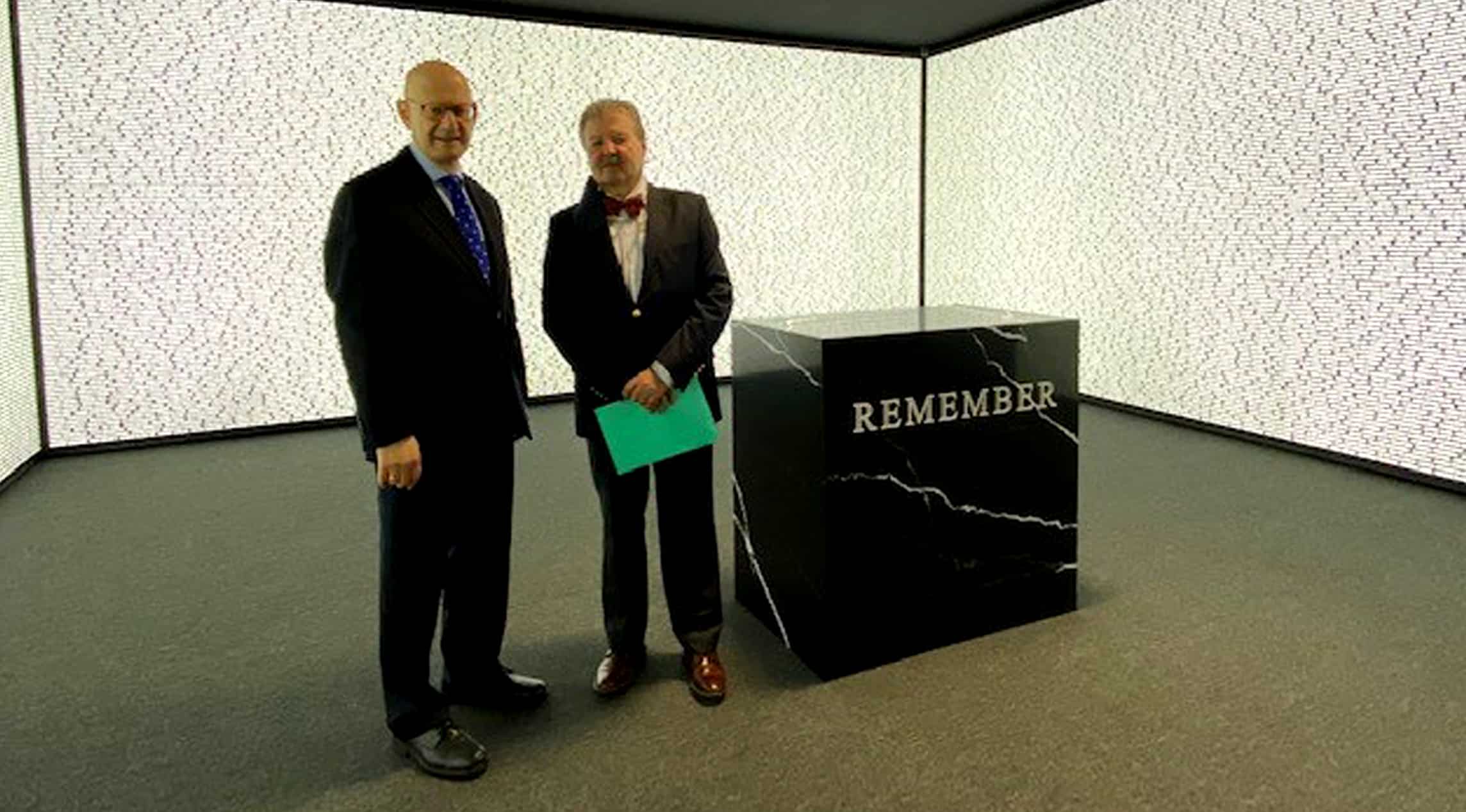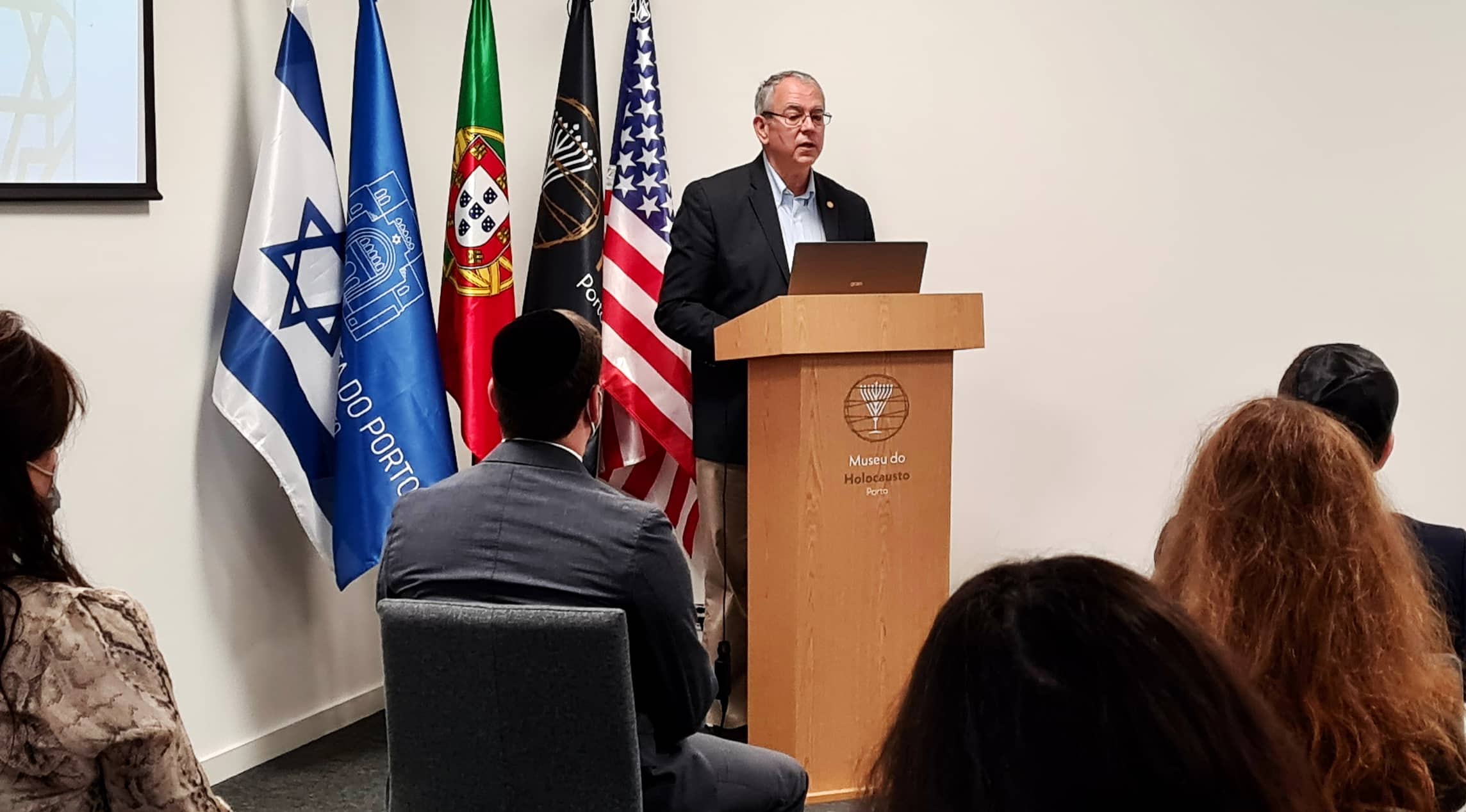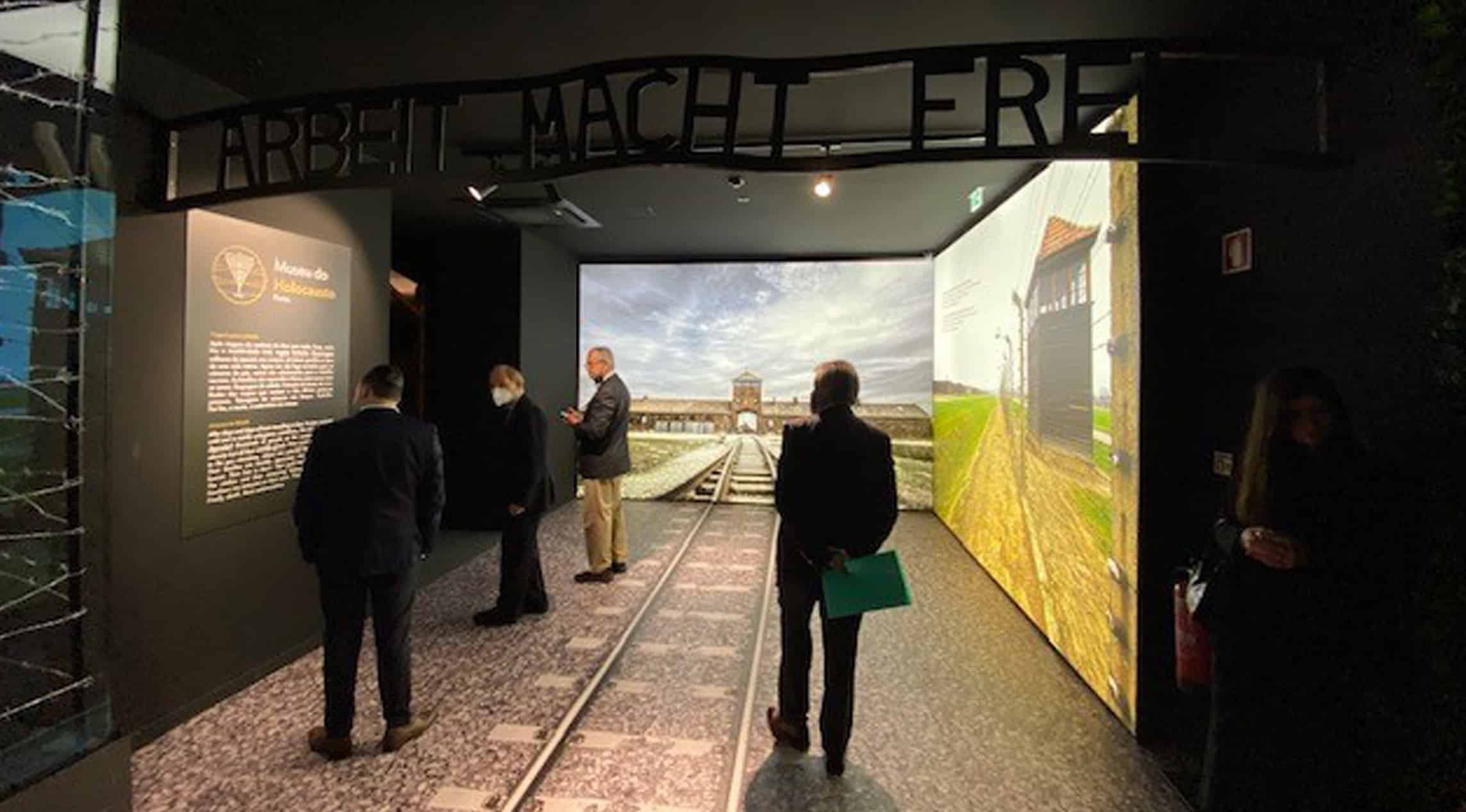 B'nai B'rith's Bershad Scholarship Winners Look Back on Unique First Year Experience
In the spring of 2020, B'nai B'rith awarded its Bershad Scholarship to four college-bound high school seniors. A little over a year later, recipients—who each receive $20,000 annually for the four years they are studying—reflected on their untraditional first-year experience, affected by the pandemic, and what winning the Bershad Scholarship meant to them.
Uriel Sussman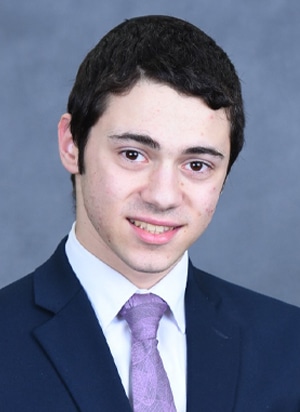 Sussman is studying in Yeshivat Har Etzion, near Jerusalem, through Yeshiva University's S. Daniel Abrahams Israel Program. His first-year courses focused on building methodological skills in Talmud and the Old Testament. He said these courses allowed him "to take an active role in transmission of our Jewish tradition."

He said that, although pandemic restrictions preventing students from leaving campus and living in a "capsule system" could be stressful, they ultimately created a unique bond among his peers and allowed them to focus on their studies.

When asked what the Bershad Scholarship meant to him, Sussman said that he used to be unsure if he would be able to make his dream of helping to shape the future of the Jewish community a reality. "I wondered whether I really had what it took to make a difference," Sussman said. "To me the Bershad Scholarship was a confirmation of dreams. It was a nod from the Jewish leaders of today that they, who had barely met me, thought that I had something to contribute."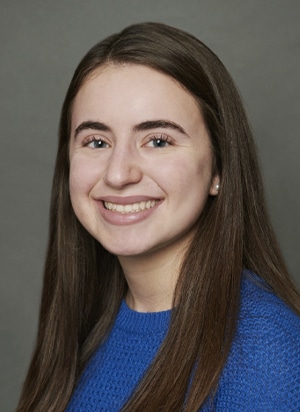 "It was quite a year!" Levin said of her first year in the Barnard/Jewish Theological Seminary (JTS) List College Double Degree Program. Currently she is exploring a major in Bible at JTS and sociology/psychology at Barnard.
Levin said that, despite pandemic restrictions keeping classes and clubs online, she was able to connect with other students through advocacy clubs, student government and Hillel.
​
"Winning the Bershad scholarship means so much to me as it has aided in the difficult task of funding my education and motivates me to consider how I can contribute to the Jewish community for years to come," Levin said.
She said she looks forward to a more normal college experience in the new school year.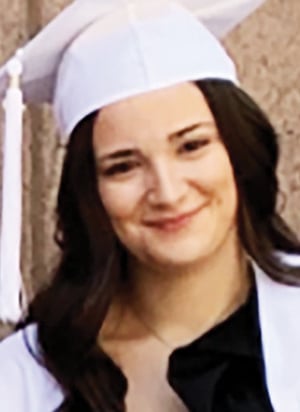 Von Mueffling is a pre-med student studying biology at Barnard College. Although unable to live in the dorms or attend classes in person because of the pandemic, she said, "I was determined to make the best of it."
"My mother often joked that she was attending classes along with me, since she was working from home while I was attending college from home," von Mueffling said.
As the daughter of a single parent who would work multiple jobs to provide for her and her younger brother, von Mueffling said the Bershad Scholarship allowed her to afford the higher tuition of a private college and have access to the research opportunities at Barnard. Over the summer, von Mueffling worked at a radiation oncology lab at Columbia University Irving Medical Center.
The Bershad Scholarship Fund was created in the 1970s and has been awarded to 30 students to date. The scholarship was established by Michael Bershad in memory of his wife, Florence, to provide assistance to students to obtain a college education. When he was young, Michael's family could not afford to send him to college. Upon Michael's passing, his family added his name to the scholarship fund.
50 Years of Senior Housing: B'nai B'rith I, II & III Apartments Administrator Jim Lynch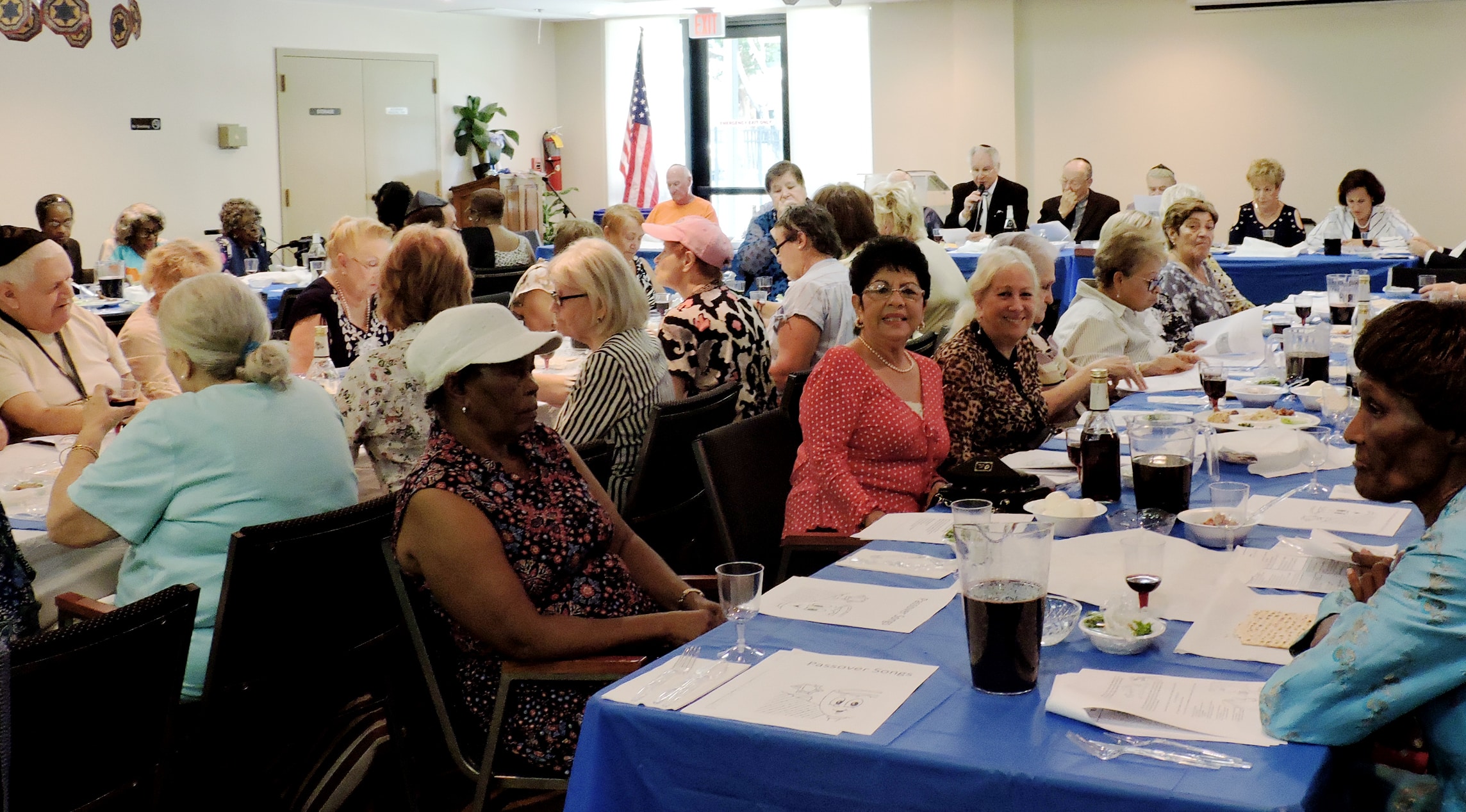 The B'nai B'rith Senior Housing Network was born 50 years ago—in 1971—when the B'nai B'rith Apartments opened in Wilkes-Barre, Pennsylvania, for low-income seniors in need of housing.
The Senior Housing Network, operated by the Center for Senior Services (CSS), is now made up of 38 communities across the country, one of the largest being the B'nai B'rith Apartments in Deerfield Beach, Florida, which opened in 1987. Now known as B'nai B'rith I, II & III Apartments—II opened in 1994 and III in 2008—the location has a total of 270 units across the three buildings.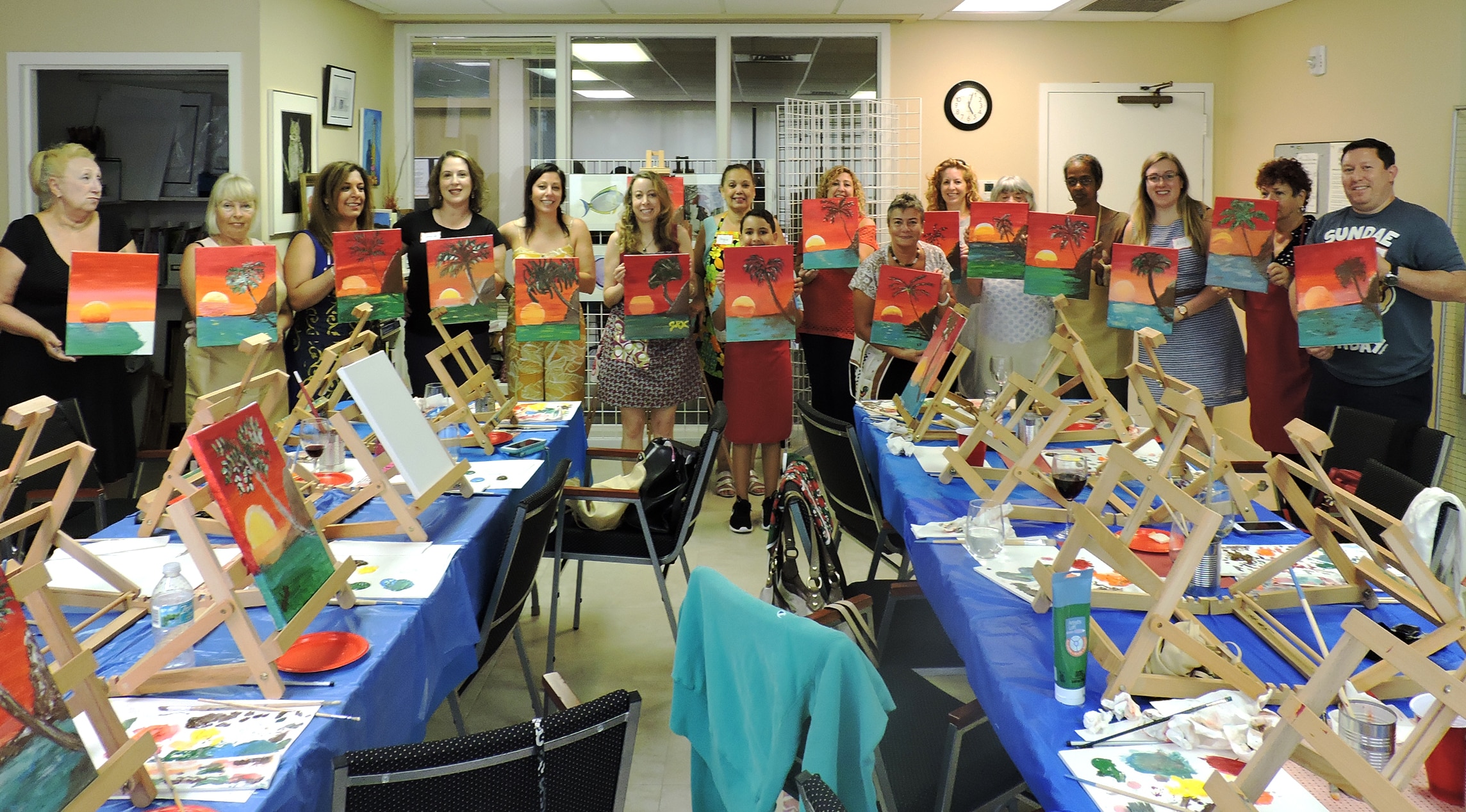 Jim Lynch has been the building administrator of B'nai B'rith I, II & III Apartments for 17 years. As administrator he handles everything including​ interviewing prospective residents, turning over apartments and coordinating with the maintenance staff.
Although it's busy and unpredictable, Lynch says he and his staff love their work. ​
Lynch manages a staff of 10, all of whom have been with B'nai B'rith Apartments for years. The newest staff member has been there for 9 years, the longest-serving for more than 30 years—longer even than Lynch.
"They've grown old with the seniors," Lynch joked.
Lynch and his staff interact with residents on a daily basis, although those interactions have looked different over the past year due to the pandemic. Because they work with a vulnerable population, Lynch said dealing with the changes was extra challenging.
"We are just trying our best to get through this pandemic like everyone else," he said.
B'nai B'rith Apartments was able to bring in three vaccine clinics for the residents and has been gradually opening buildings and providing small activities for the seniors.
Despite all of the changes brought on by COVID-19, Lynch said the most important part of the work has not changed.
"I think the whole program process has really stayed the same, just as far as being able to get people a really nice place to live and they can live in dignity and age in place, and they all love that," Lynch said.
Affordable housing where seniors can age in place is in high demand in Florida. B'nai B'rith Apartments had a three-year waiting list—now down to about a year and a half—and CSS hopes to add a fourth building that could be home for 70 low-income seniors.
Lynch said residents love living at B'nai B'rith Apartments because the program allows them to live somewhere they can afford and where they can maintain dignity and independence.
"I get it all the time, they move in and they're like, 'Wow, this is amazing, thank you so much. Thank you for letting me have my own place, thank you for letting me be independent, to live on my own and not to have to worry about where my next meal's coming from.' So those are the things that make you feel really good," Lynch said. ​
B'nai B'rith World Center-Jerusalem Ceremony Honors 2021 Journalism and Arts Awards Winners
B'nai B'rith World Center-Jerusalem honored recipients of its 2021 Award for Journalism Recognizing Excellence in Diaspora Reportage, considered the most prestigious prize for Israeli media reporting on Diaspora issues. The July 1 ceremony took place at the Konrad Adenauer Conference Center, Mishkenot Sha'ananim.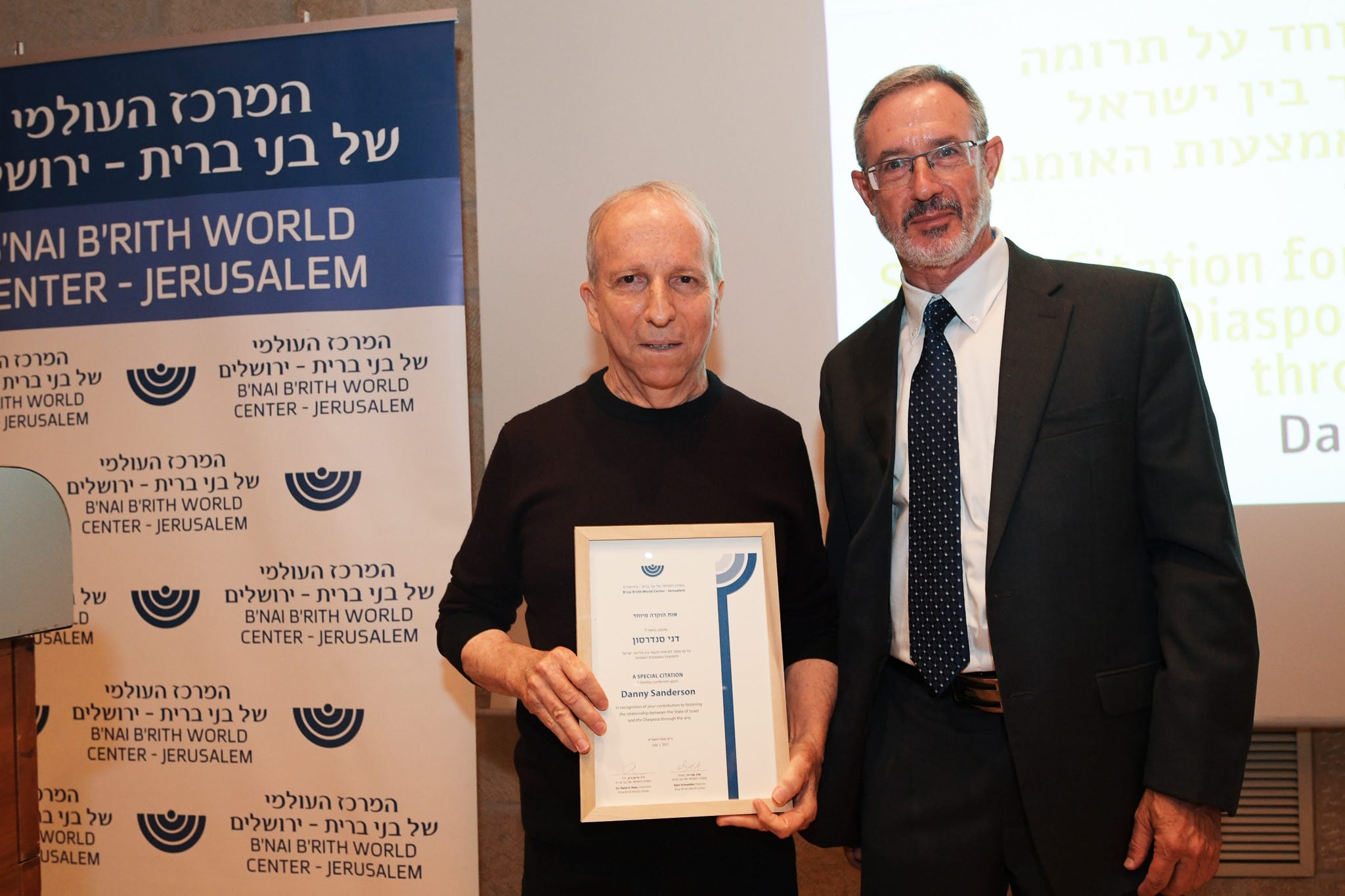 Recalling Trude Weiss Rosmarin, Prolific Writer and Thinker
Immersed in the study of Jewish theology and biblical history, Trude Weiss Rosmarin (1901-89) rejected the Orthodox faith of her assimilated German parents and re-envisioned her own during her childhood. A Zionist and a feminist, the 23-year-old scholar obtained her doctorate before immigrating to America with her husband in 1931.
In that year, the school they founded for Jewish women in Manhattan began to issue a newsletter which in 1939 became the Jewish Spectator, a prominent quarterly magazine of Jewish thought headed by Weiss Rosmarin for nearly 50 years. A noted lecturer, she also authored numerous books.
Before and after World War II, the survival of Judaism was Weiss Rosmarin's foremost concern. In her own life, she witnessed its depletion in an increasingly secular world, where suburban exodus and the growth of an affluent and scientifically minded Jewish population eroded traditional notions of faith and adherence to religious observance. Extra vigilance was needed, she wrote, to "ensure Jewish continuity by means of strengthening its base and foundation: Jewish distinctive separateness." She felt that it was the duty of every Jew alive after the Holocaust to "replace" the faith of another who had been murdered.
How does one maintain belief in God in an increasingly rational world? That was one of the questions that Weiss Rosmarin answered in a number of features in B'nai B'rith's National Jewish Monthly (NJM, now B'nai B'rith Magazine) during the 1950s and 60s.
Weiss Rosmarin simplified concepts and arguments for readers experiencing doubt and confusion, who she feared were treading a path leading them away from their Jewishness. The content of her essays was intended to persuade them that leading a Jewish life conformed to 20th century notions of leading a good life. Some of them underscored her conviction that of all religions, Judaism's essential altruism, and its commitment to individual freedom and thought, was the most modern of faiths.
Comparing Judaism and Christianity in articles published during 1955-1956, she notes: "Judaism does not exclude love or make light of its importance. It places 'law' and 'love' in a relationship of interdependent equality. The Sages held that God is just because He is merciful, and He is merciful because He is just. The Hebrew genius expressed this conviction when it invested the word tzedakah with two meanings, justice and charity. In Judaism, provision for the needy and helpless is not left to the subjective emotion of love…; it is an objective requirement of justice, complied with by personal devotion and lovingkindness."
Her NJM 1958 essay "What can a Modern Jew Believe?" explained that:
"Judaism has no catechism. It does not instruct its confessors precisely what to believe of God and man's destiny. To be sure, the Talmudic folklore and many early teachers propounded in minute detail what they believed about God, and sin, and the last judgment…These views, however, as all views on matters of the belief, are not binding on other Jews. In the realm of the definition of God, Judaism recognizes no authority."
In her assessment of Weiss Rosmarin's life, Jewish history writer Deborah Dash Moore commented: "Judaism was probably her first true love, and one that she never abandoned. Her passion for Judaism informed her Zionism, her politics, her cultural vision, her interpretation of religion, and her feminism. It was her prism to refract the world around her."
​Policy experts, diplomats, historians, authors, chefs, actors, athletes, tech experts, scholars, musicians and more—Who will we talk with next?!
See what you've been missing: Check out B'nai B'rith Extra! for meaningful discussions on today's most pressing and interesting issues!
Backstory: B'nai B'rith's Dutch Relief Efforts